The fourth webinar with the Ningbo Customs Technical Center (NCTC) successfully attempted to help understanding how to avoid common risks of juvenile products such as risks of injuries caused by mechanical and physical hazards. Presentations were delivered by SPEAC senior experts Deng Yun and Richard Sargeant who answered numerous questions during the Q&A, opening remarks were addressed by Orsolya Csorba, Counsellor from Delegation of the European Union to China, moderation was done by Gerhard Weihs, SPEAC Team Leader.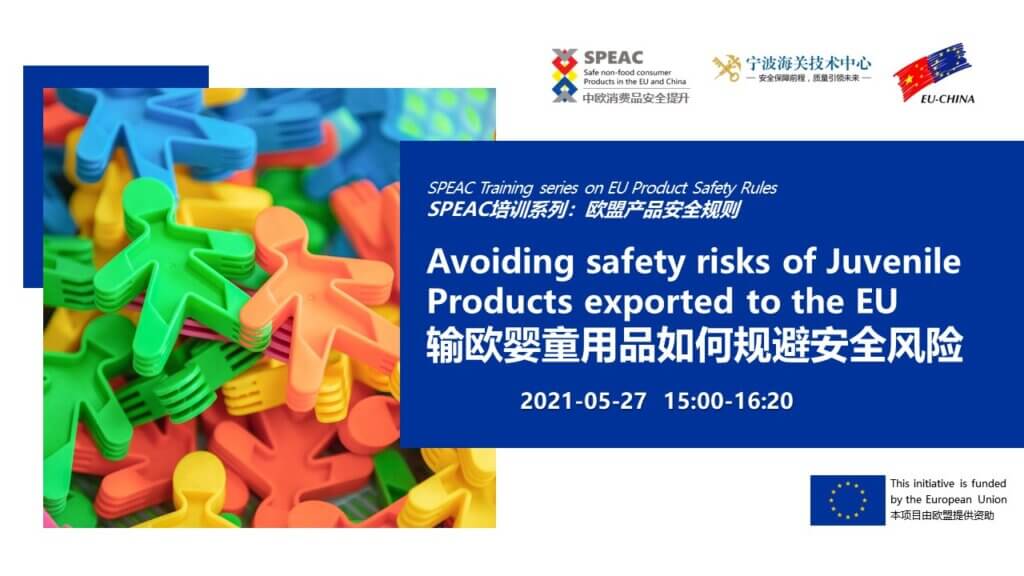 The webinar covered the following topics:
• Real safety problems found with Juvenile Products on sale in the EU
• Juvenile Products trade from China to the EU single market
• Managing product safety risks
• Safety obligations for Chinese manufacturers when selling to the EU
The target groups were manufacturers of juvenile products such as pushchairs and other articles. 308 participants attended the live event.
The 80-minutes online training was broadcasted in ZOOM connected to MUDU and simultaneously interpreted. The recorded webinar can be streamed on www.speac-project.eu.