This seminar of the EU-funded SPEAC project on "Dangerous electrical product recalls and how to avoid them" was held in cooperation with Chengdu Institute of Standardization (CDIS) and EU Project Innovation Centre on 18 May 2022. Nearly 600 participants, manufacturers, exporters, and online merchants who want to export to the EU, as well as professional institutions on market surveillance, standard research, inspection, and testing, attended.
To protect consumers from unsafe products, the EU Safety Gate system publishes alerts on dangerous products every day. Electrical appliances and equipment is one of categories with the most alerts. In these alerts, the rectification measures ordered by market surveillance authorities can be found, Product recalls are the most serious measure, and enterprises in the chain of distribution, especially manufacturers could suffer huge losses.
This training session emphasized the importance of recall reduction through improving product safety right at the start of production, analyzed recall examples of dangerous electrical products and the top 4 risks, discussed requirements on recalling and corrective actions, as well as provided practical suggestions to avoid recalls.
The 90-minutes online training was moderated by SPEAC Team Leader Dr. Gerhard WEIHS, Deputy President of CDIS Mr. YU Qiankao delivered the opening speeches. The SPEAC key expert Mr. John LAWRANCE, senior Product Safety experts Mr. Mark GARDINER and Mr.Torben RAHBEK delivered the training presentation and answered questions from participants.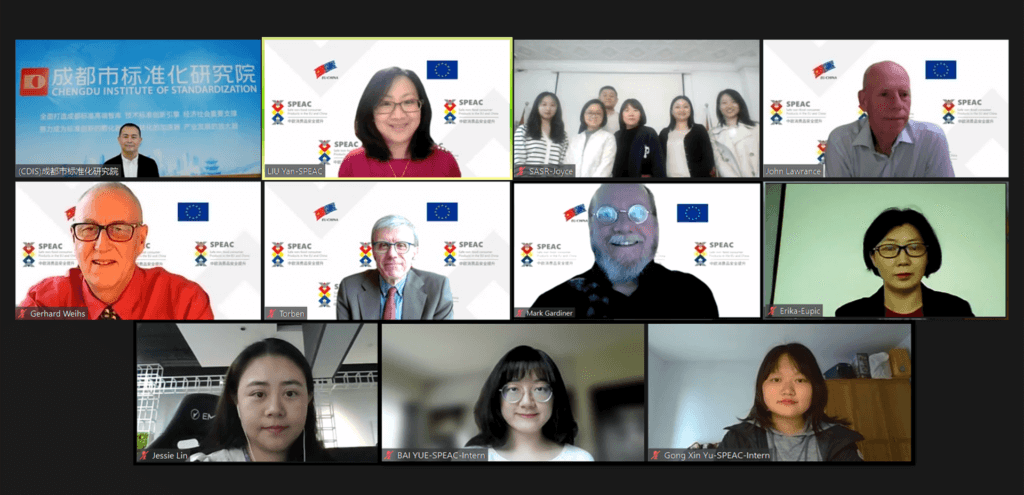 The recorded webinar can be streamed on the SPEAC website: www.speac-project.eu. More information, please visit the SPEAC website or follow the SPEAC WeChat Account.