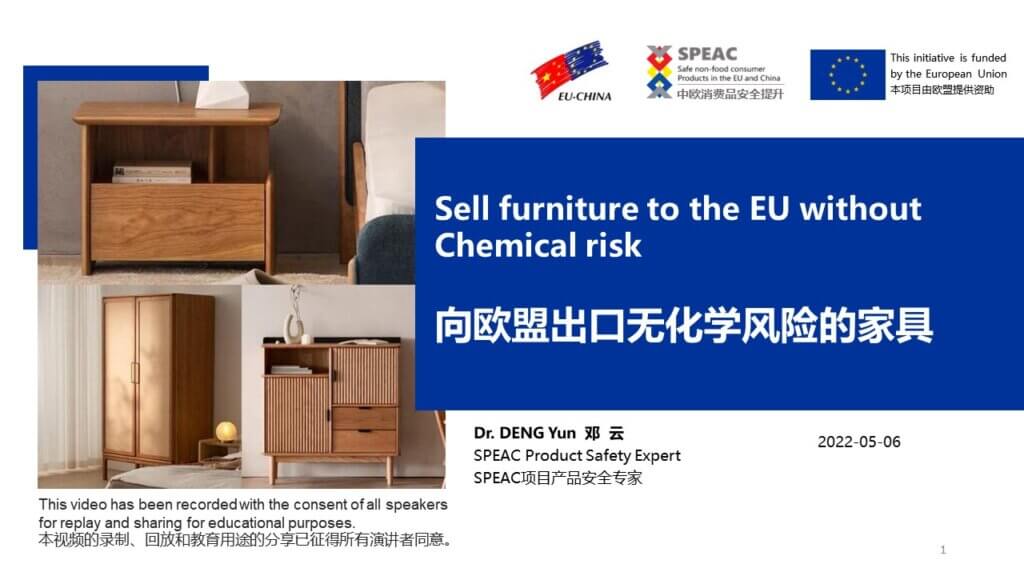 Amazon China organized a global webinar, titled as "Furniture Product (US/EU/JP) Compliance Analysis" in cooperation with the EU funded SPEAC project, the China Association for Consumer Products Quality and Safety Promotion (CPQS), the China National Light Industry Council, and the China Gift & Leisure Products Association. More than 400 participants, manufacturers, and merchants of furniture products attended the live webinar on 6 May 2022.
The global market for children's furniture was valued at nearly 36 billion Euros in China's exports of furniture products continue to grow. The United States, Europe and Japan are the main export markets, where legislation and standards are the strictest. For furniture enterprises, it is important to understand these requirements to provide safer products to the markets, and to protect consumers, eventually.
This webinar analyzed the hot issues of furniture products, introduced the furniture compliance requirements and practices in the United States, Europe, and Japan. SPEAC senior product safety expert Dr. DENG Yun was invited to EU perspective of "Selling furniture to the EU without chemical risks".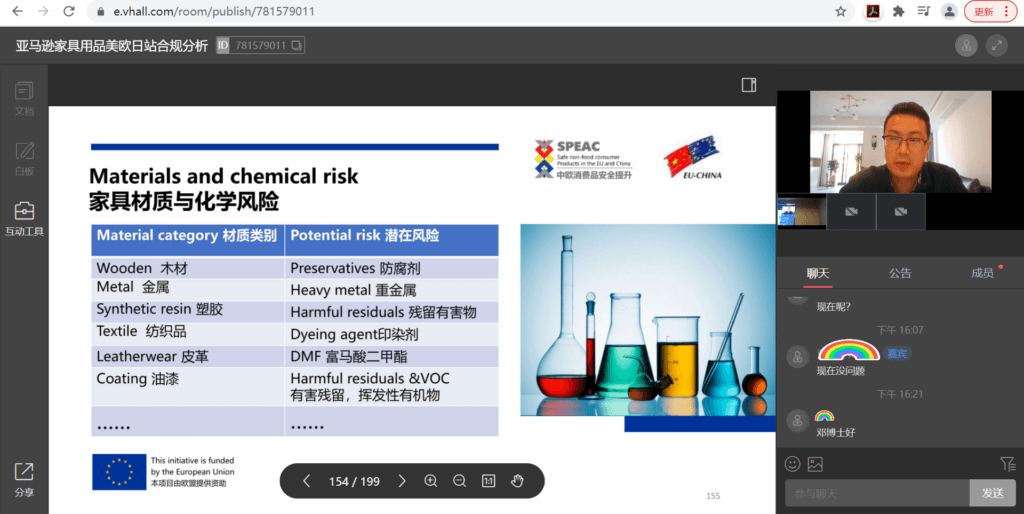 The recorded webinar can be streamed on the SPEAC website: www.speac-project.eu. More information, please visit the SPEAC website or follow the SPEAC WeChat Account.