In cooperation with Zhejiang Institute of Standardization (ZIS), the SPEAC project conducted the first online training on "EU Product Safety Rules" with ZIS, titled as "Managing risks of battery-powered children's vehicles" on 9th April 2021.
Mrs. Borbala SZIJ, policy officer from DG Justice and Consumers of European Commission, and Dr. ZHOU Shuhua (director of Zhejiang Technical Barriers to Trade Research Center) on behalf of Mr. CHEN Zili, the President of Zhejiang Institute of Standardization, made welcome speeches.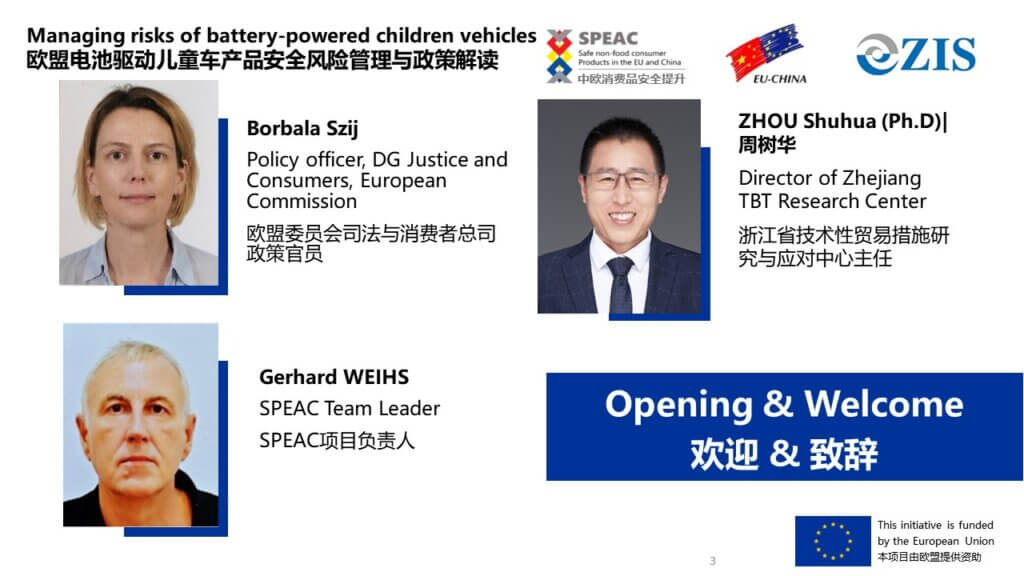 The two SPEAC Senior Product Safety Experts, Mr. Mark GARDINER and Mr. Torben RAHBEK delivered the training on:
Safety problems found on children vehicles in the EU
Safety obligations for the manufacturers
Risk management
Applicable EU product safety rules and standards
They also shared their experience on EU market surveillance. Moreover, the experts answered several questions collected from the audiences online.
286 participants from manufactories, design companies, component suppliers, exporters, retailers, testing institutions and standardization institutions joined the training. According to the survey during the training, 82% thought the training was very useful for their daily work.
88 training certificates were jointly issued by SPEAC and ZIS, and the presentation PPT were provided after the training, the training video with Chinese subtitles will be published on the SPEAC website under "Recorded Training Events".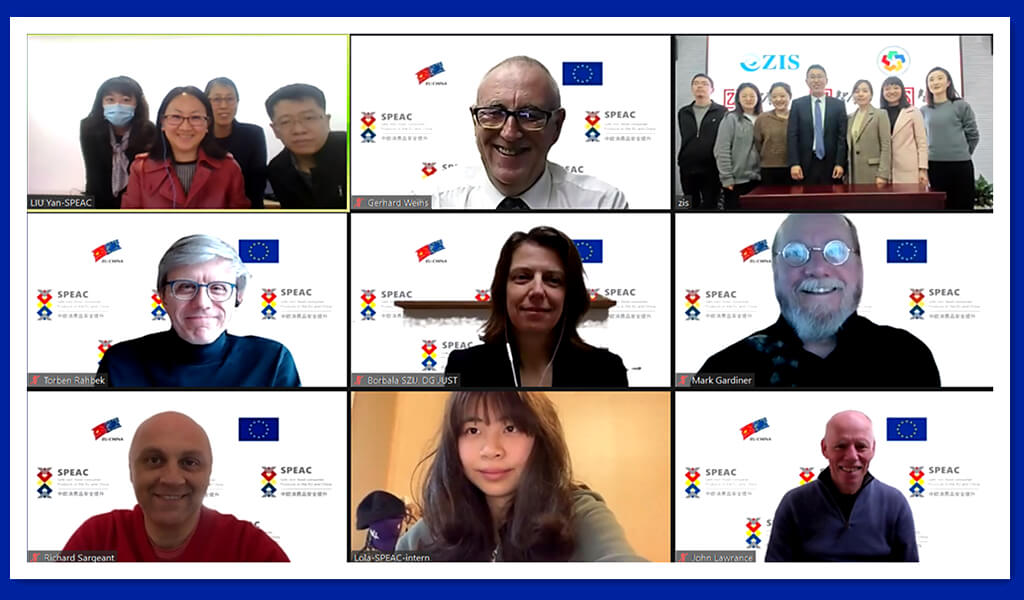 More trainings with ZIS are scheduled as followed:
15:00-16:30 11th June, Wooden toys safety risk management
15:00-16:30 9th July, Kids furniture safety risk management
15:00-16:30 10th September, Children's clothing risk management
15:00-16:30 10th December, Baby Care articles risk management
More webinars with more partners will be conducted by SPEAC every month of 2021. Please stay focused on the SPEAC website.