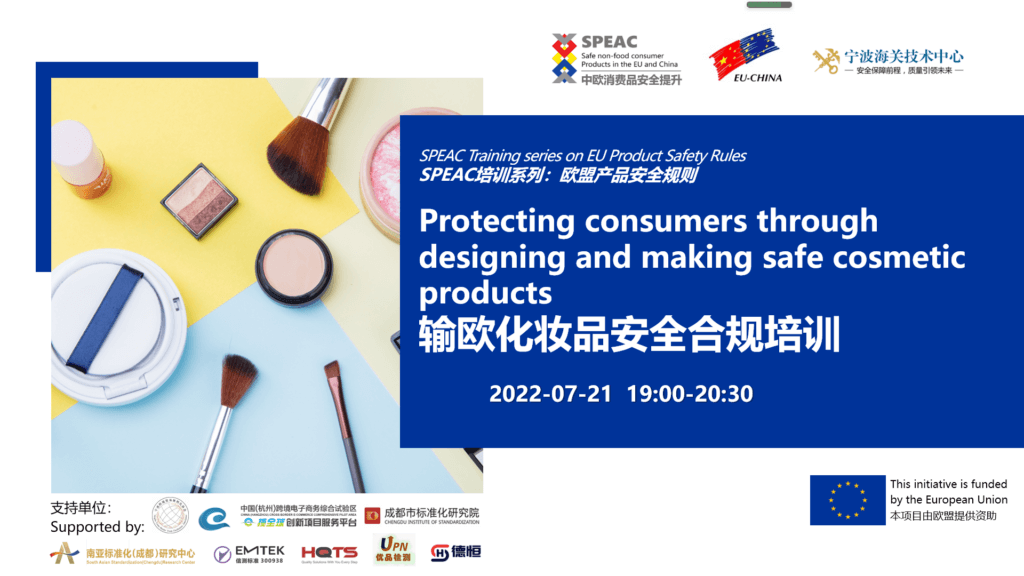 This webinar of the EU-funded SPEAC project on safe cosmetic products was held in cooperation with Ningbo Customs District Technology Center on 21 July 2022. More than 500 participants, manufacturers and merchants, importers, online sellers, attended.
Cosmetics range from everyday hygiene products such as shampoo and toothpaste to beauty items including perfumes and makeup. Since these products are in direct contact with the human body, their safety is vital for consumer health. This webinar outlined the EU framework on product safety and consumer rights, demonstrated Safety Gate examples of unsafe cosmetics with common safety issues, presented applicable legislation and standards, and provided practical advice.
The 90-minutes online training was moderated by SPEAC Team Leader Dr. Gerhard WEIHS, delivered by SPEAC senior product safety experts Ms. Geraldine COSH and Dr. DENG Yun. The experts answered dozens of questions raised by the audiences after the presentation.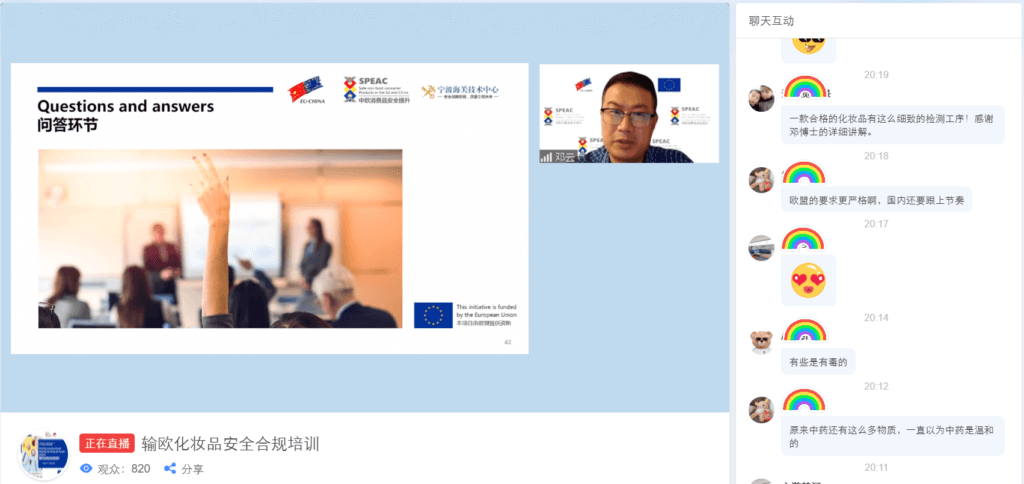 The recorded webinar can be streamed on the SPEAC website: www.speac-project.eu. More information, please visit the SPEAC website or follow the SPEAC WeChat Account.