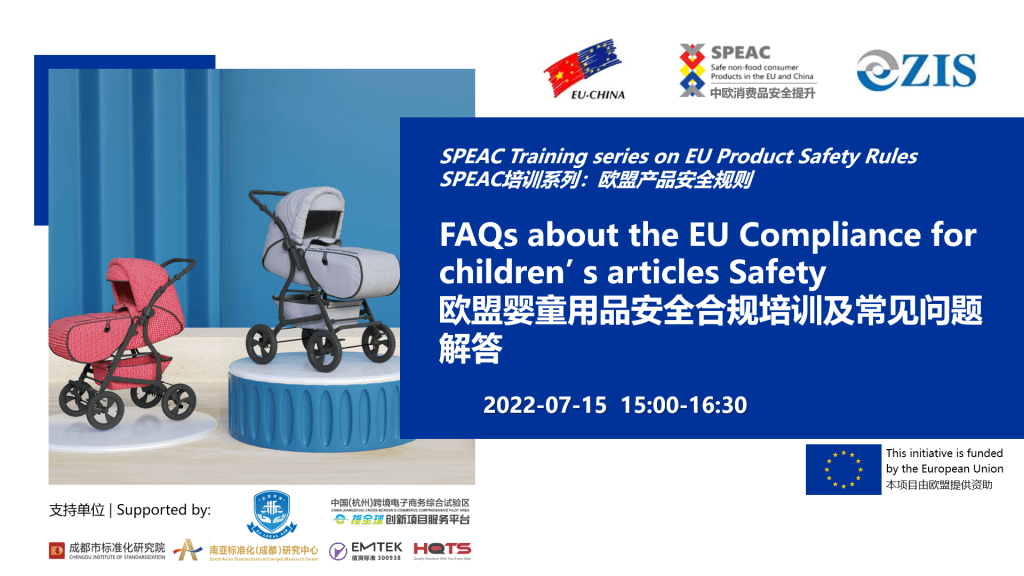 The webinar of the EU-funded SPEAC project on "FAQs about the EU Compliance for children's articles Safety" was held in cooperation with Zhejiang Institute of Standardization on 15 July 2022. More than 160,000 participants, children's articles manufacturers and their partners, related service companies and institutions, as well as consumers followed the webinar through Xiaoetong and the Xinhuanet Zhejiang Channel.
Children's articles are one of the priority product categories of the SPEAC project. These products must be perfectly safe because children are more vulnerable to hazards than adults. The safety of such products is also receiving increasing attention in China. Based on a dozen of SPEAC webinars with the topic on children's articles safety in the past two years, this webinar outlined the EU framework on product safety and consumer rights, presented relevant legislation and standards, addressed frequently asked questions, and provided practical advice.
The 90-minutes online training was moderated by SPEAC Team Leader Dr. Gerhard WEIHS, delivered by SPEAC senior product safety experts Ms. Geraldine COSH and Mr. Richard SARGEANT. The experts answered dozens of questions raised by the audiences after the presentation.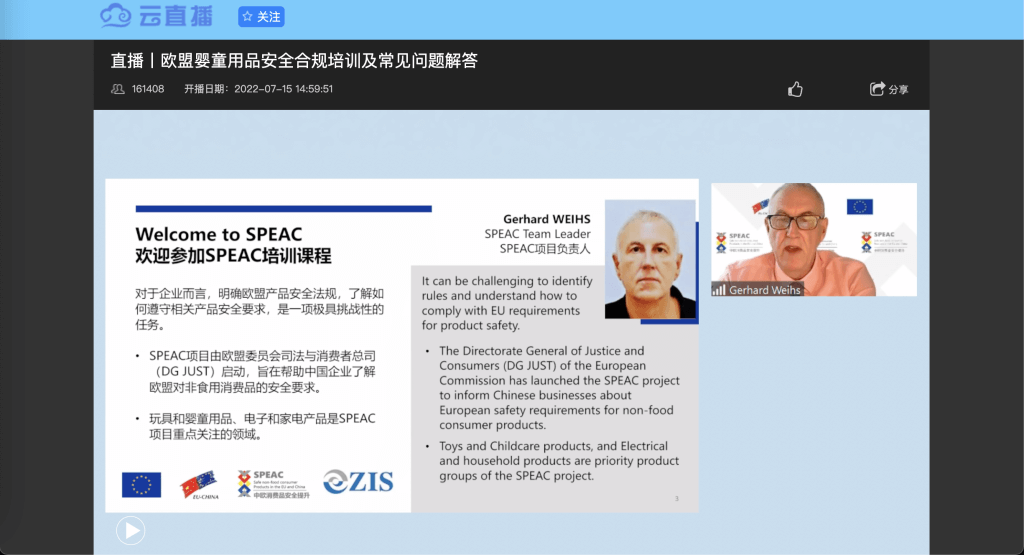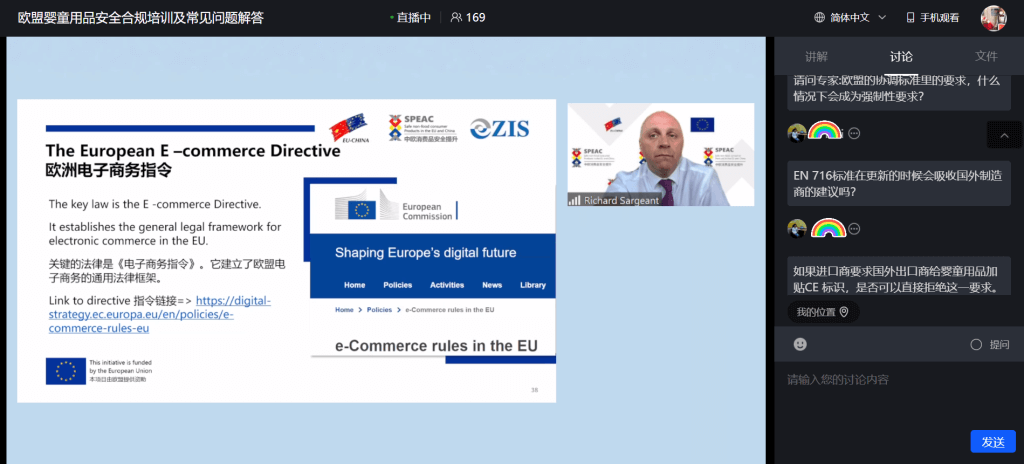 The recorded webinar can be streamed on the SPEAC website: www.speac-project.eu. More information, please visit the SPEAC website or follow the SPEAC WeChat Account.