In cooperation with AliExpress and HQTS group, the EU-funded SPEAC project delivered a webinar about "Consumer Protection and Selling Safe Products to the EU Online" on 14 September 2022. Nearly 2,500 views were attracted, mainly from online sellers.
Online selling is booming in cross-border trade. However, for the online sellers, it can be challenging to identify EU rules and understand how to comply with the requirements for product safety. The webinar outlined the EU framework on product safety and consumer rights, especially the rights in the context of e-commerce, introduced a practical checklist, and invited AliExpress to share their experience with EU compliance as an online marketplace.
The 90-minutes webinar was moderated by SPEAC Team Leader Dr. Gerhard WEIHS and AliExpress Senior Business Partner Operations Specialist Ms. LI Shuting, and presented by SPEAC key expert John LAWRANCE, SPEAC senior expert Torben RAHBEK, and AliExpress senior specialist Ms. LI Shuting. The experts also answer ed questions from audiences.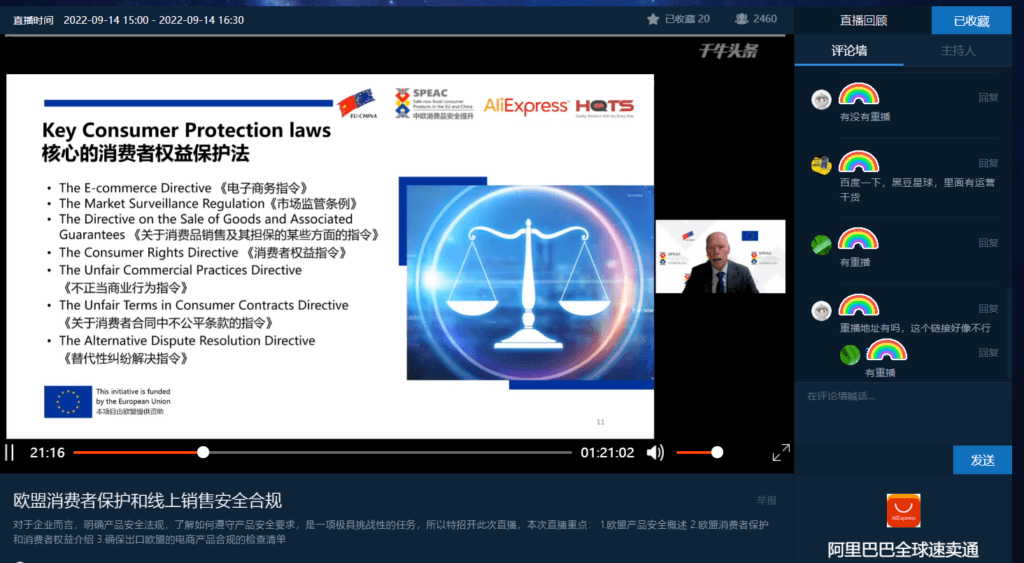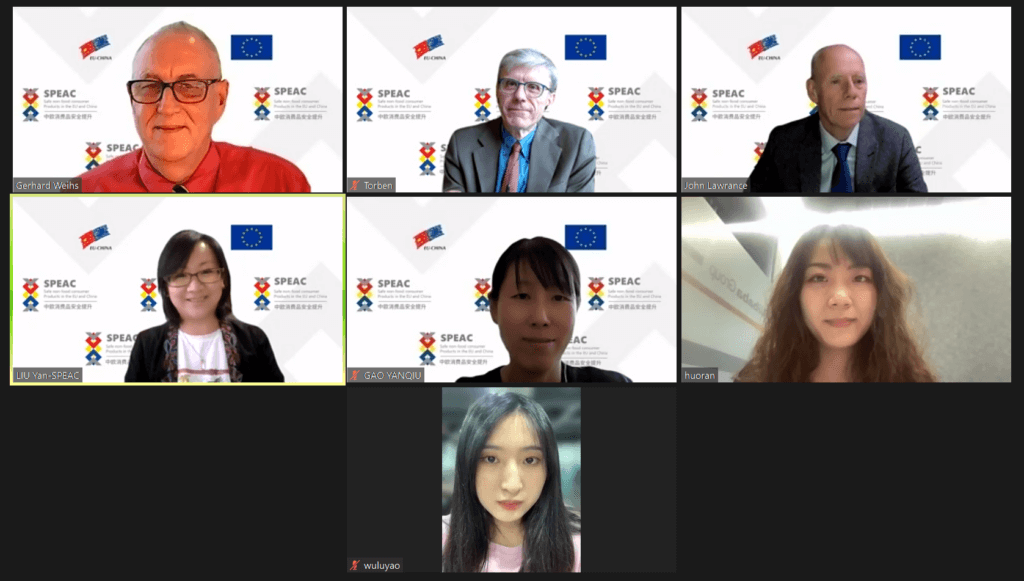 The recorded webinar can be streamed on the SPEAC website: www.speac-project.eu. For more views by more sellers, the webinar playback will also be uploaded to the online training center of AliExpress soon. More information, please visit the SPEAC website or follow the SPEAC WeChat Account.