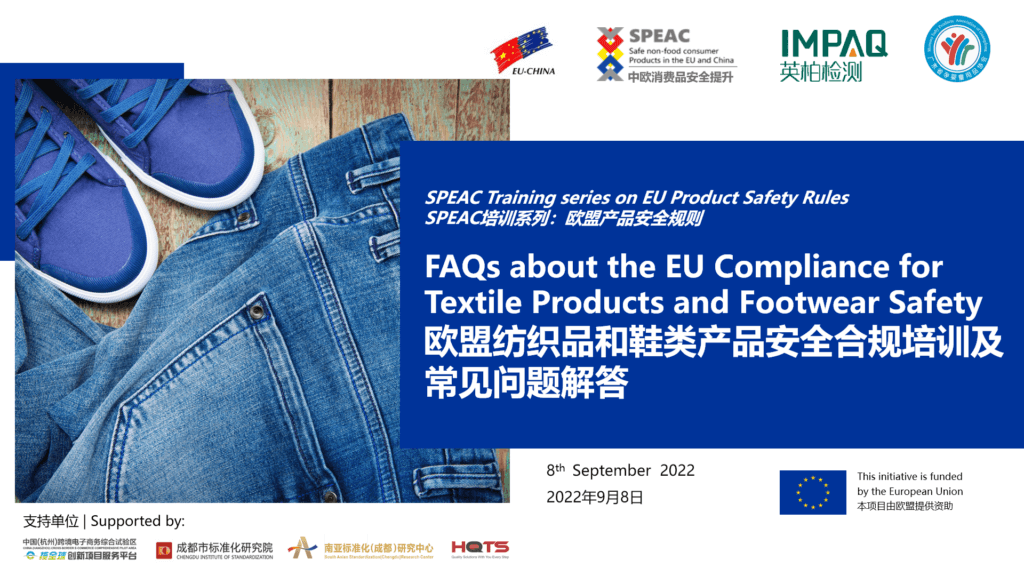 The webinar of the EU-funded SPEAC project on "Frequently asked questions about the EU Compliance for Textile Products and Footwear Safety" was held in cooperation with IMPAQ Testing Technology Co., Ltd and the Mommy Baby Products Association of Guangdong on 8 September 2022. Nearly 500 Chinese participants, manufacturers, merchants, and online sellers attended. This webinar also received the attention of relevant businesses in Southeast Asia.
Textiles products and footwear are touchable by everyone on every day, their safety is crucial for consumer health and safety. The webinar outlined the EU framework on product safety and consumer rights, demonstrated Safety Gate examples of textiles products and footwear with common safety issues, presented relevant standards, and provided practical advice.
The 90-minutes online training was moderated by SPEAC Team Leader Dr. Gerhard WEIHS, opening remarks was addressed by the Counsellor of the Delegation of the European Union to China Ms. Orsolya CSORBA and the General Manager of Softline department of IMPAQ Mr. ZHANG Xiao, delivered by SPEAC key expert John LAWRANCE, SPEAC senior experts Torben RAHBET and Mark GARDINER. The experts answered dozens of questions raised by the audiences after the presentation.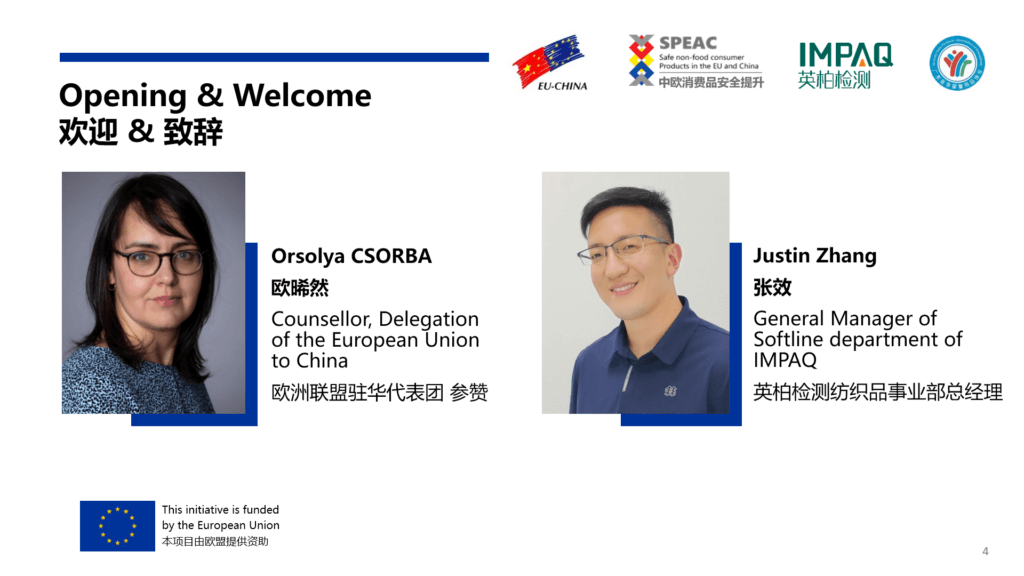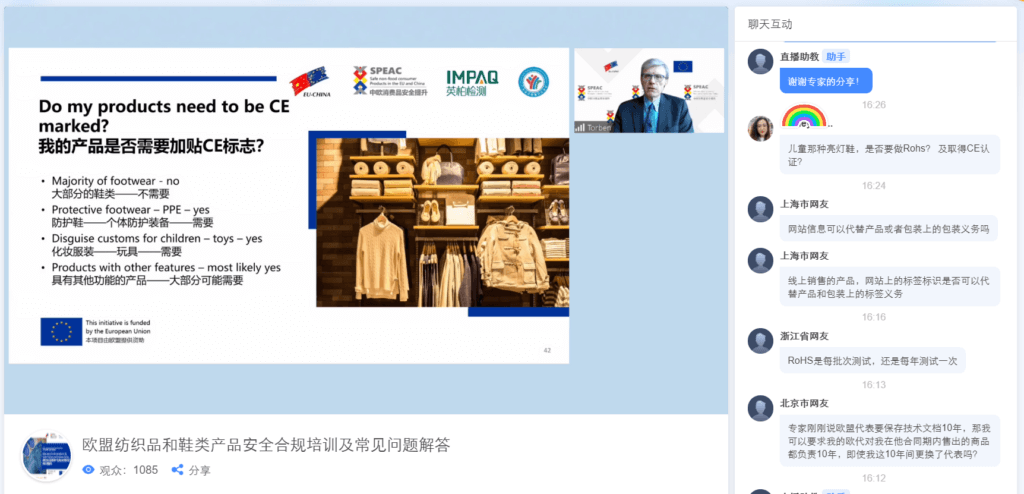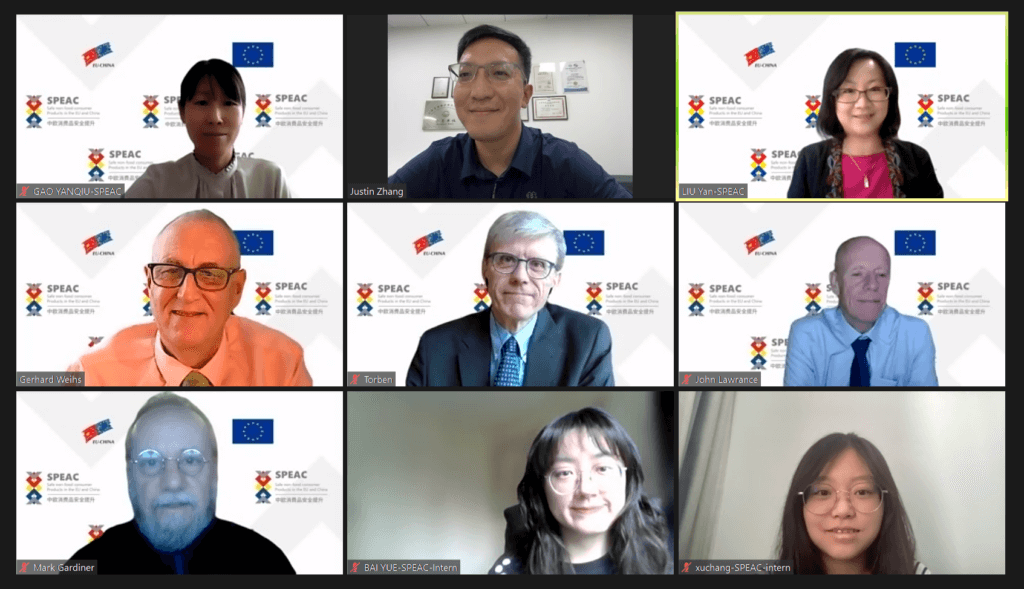 The recorded webinar can be streamed on the SPEAC website: www.speac-project.eu. More information, please visit the SPEAC website or follow the SPEAC WeChat Account.