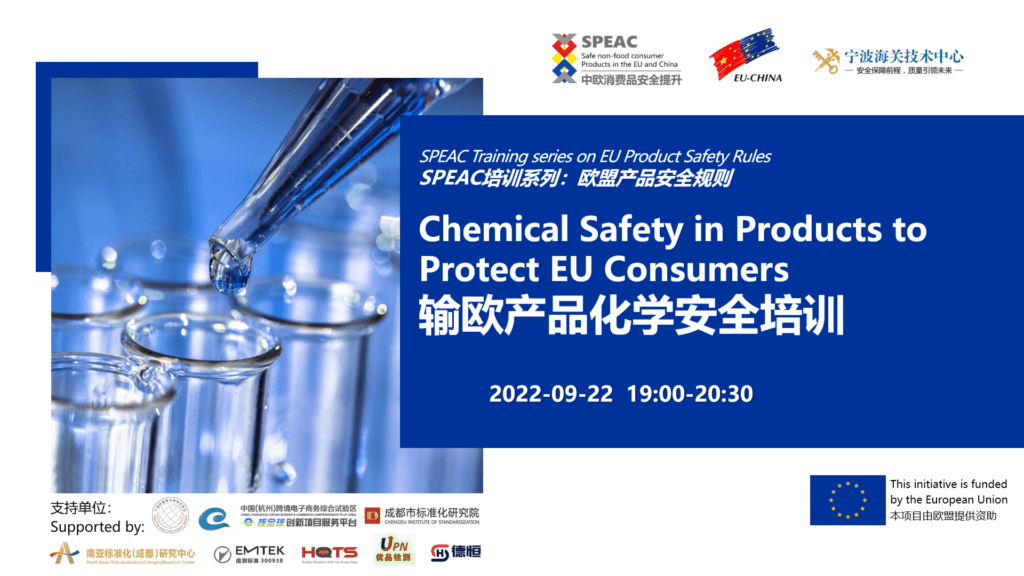 The webinar of the EU-funded SPEAC project on "Chemical safety of selling non-food consumer goods to EU" was held in cooperation with the Ningbo Customs District Technology Center on 22 September 2022. Nearly 350 Chinese participants, mainly manufacturers, merchants, and online sellers attended.
Chemicals present one of the most frequently notified risks on the EU Safety Gate. The webinar covered 6 product categories including toys, childcare products, electrical appliances, cosmetics, textiles, and furniture, demonstrated typical examples of various unsafe products, introduced the applicable legislations and relevant requirements for each product category, and recommended practical solutions.
The 90-minutes webinar was moderated by SPEAC Team Leader Dr. Gerhard WEIHS, and presented by SPEAC senior expert DENG Yun and Torben RAHBEK. The experts also answered questions from audiences.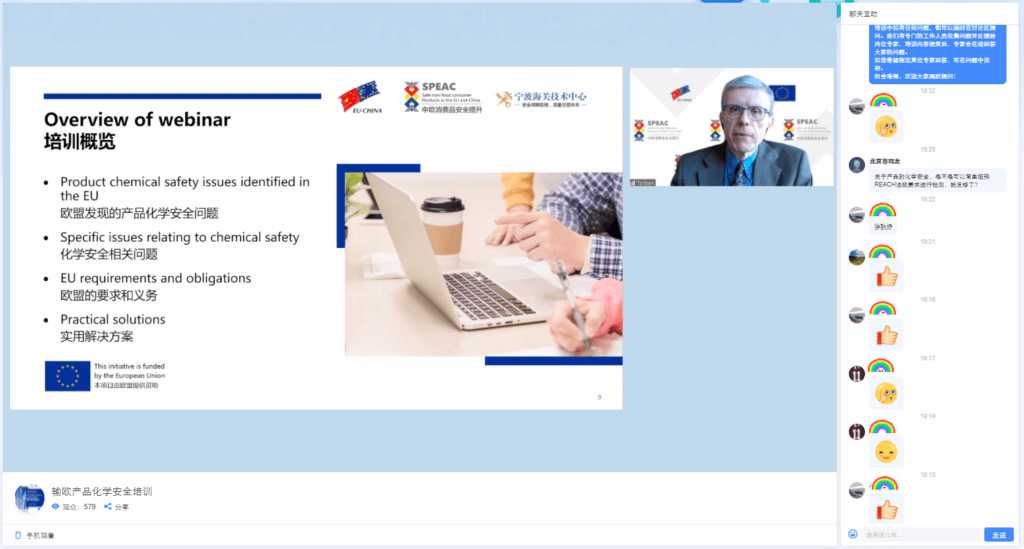 The recorded webinar can be streamed on the SPEAC website: www.speac-project.eu. More information, please visit the SPEAC website or follow the SPEAC WeChat Account.