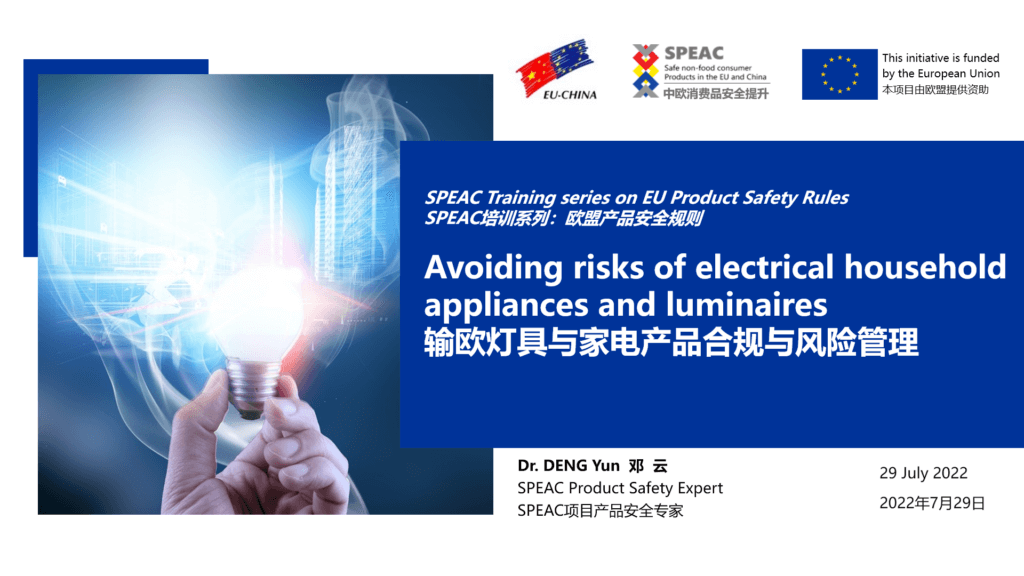 Amazon China organized a global webinar, titled as "Global luminaires safety compliance management" in cooperation with the EU funded SPEAC project, the China Association for Consumer Products Quality and Safety Promotion, the Shenzhen Institute of Standards and Technology, and the Canadian Standards Association. Nearly 2,500 participants, mainly manufacturers and merchants followed the live webinar on 29 July 2022.
Luminaires are a product with high safety requirements. For luminaires business, it is essential to understand these requirements to ensure the supply of safe products to protect consumers. This webinar analyzed the development of the luminaires industry, with a focus on the safety compliance requirements in the major markets of Europe, the United States, and Japan. SPEAC senior product safety expert Dr. Deng Yun introduced the safety requirements in the EU and shared practical methods and suggestions.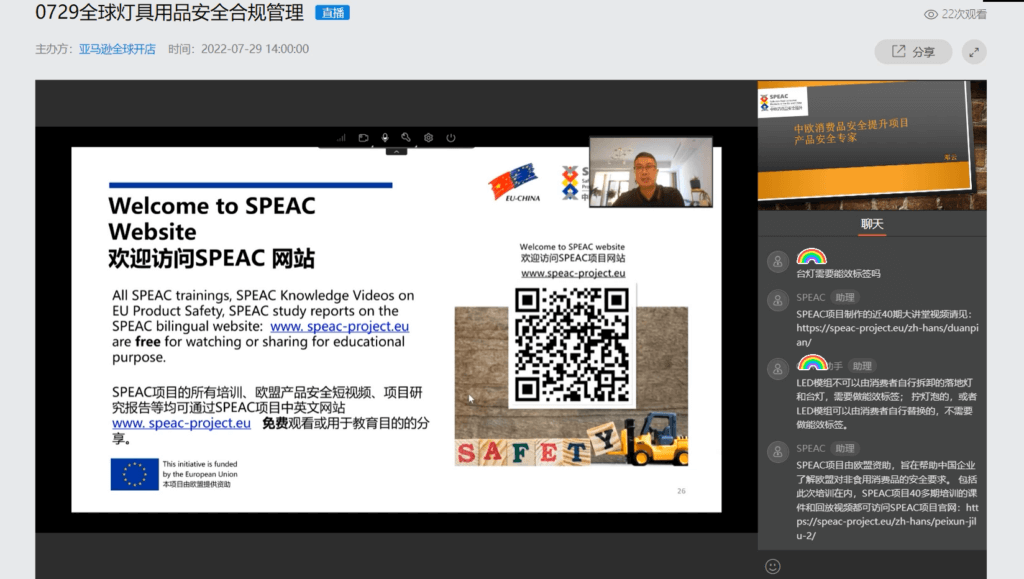 The recorded webinar can be streamed on the SPEAC website: www.speac-project.eu. More information, please visit the SPEAC website or follow the SPEAC WeChat Account.