SPEAC WeChat Account, named as "中欧消费品安全项目SPEAC" was launched today.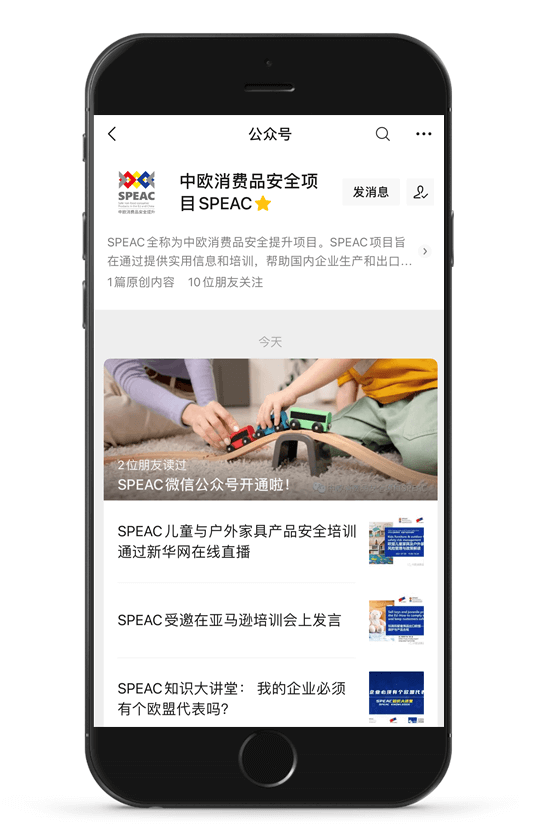 The SPEAC project is funded by the European Union and designed to help Chinese manufacturers sell safely to the EU. SPEAC is providing information and training on EU product safety rules. Till today, SPEAC has conducted over 20 webinars in cooperation with professional partners such as national industry associations, custom technical centers, standardization institutes, testing & inspection institutions, and cross-border e-commerce platforms. More than 180,000 people watched our webinars and playbacks online.
This WeChat account is the only official account of SPEAC on the social media. If you are interested in SPEAC, please scan the QR code to follow us to receive invitations to upcoming webinars, the newest information on conducted events for replay, our SPEAC knowledge videos and other SPEAC tools such as FAQs on our website: www.speac-project.eu.