AMAZON CHINA organised the webinar, titled as "the Toy and Baby Products Compliance" on 27 July 2021, in order to introduce the compliance of toy and juvenile product safety rules of North America, EU, Japan, Australia, and Southeast Asia. SPEAC was invited to present the EU product safety rules.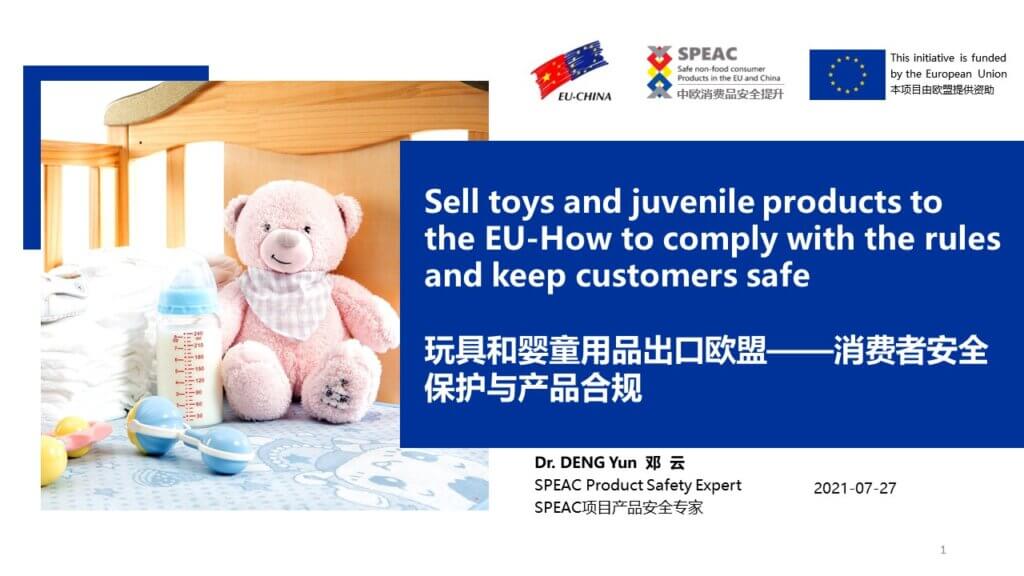 The training was advised by the SPEAC expert team and prepared and delivered by SPEAC senior expert Dr. DENG Yun in Chinese. The presentation covered:
Protection of children as vulnerable consumers
A way to EU products safety
Practical application of rules with case study
List of practical steps for merchants
The target groups were online sellers of toys and juvenile products across China, more than 600 participants attended the online event.
The 60-minutes presentation of SPEAC was broadcasted by AMAZON CHINA in Chinese, and the recorded presentation can be streamed on: www.speac-project.eu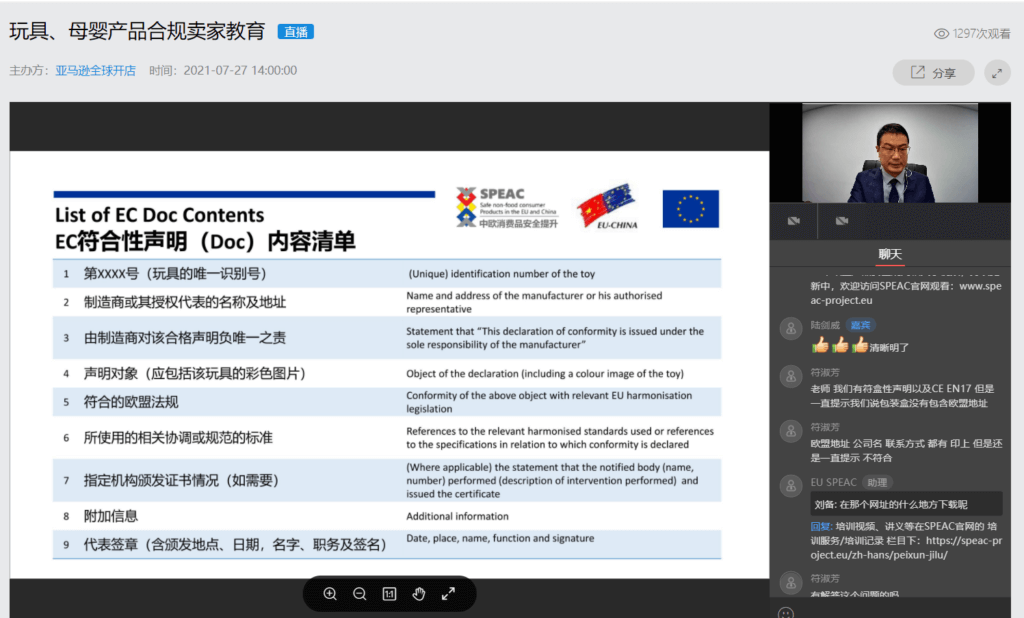 AMAZON CHINA seeks a long-term cooperation with SPEAC, this presentation is regarded as a good start by both sides. More training cooperation is planned.