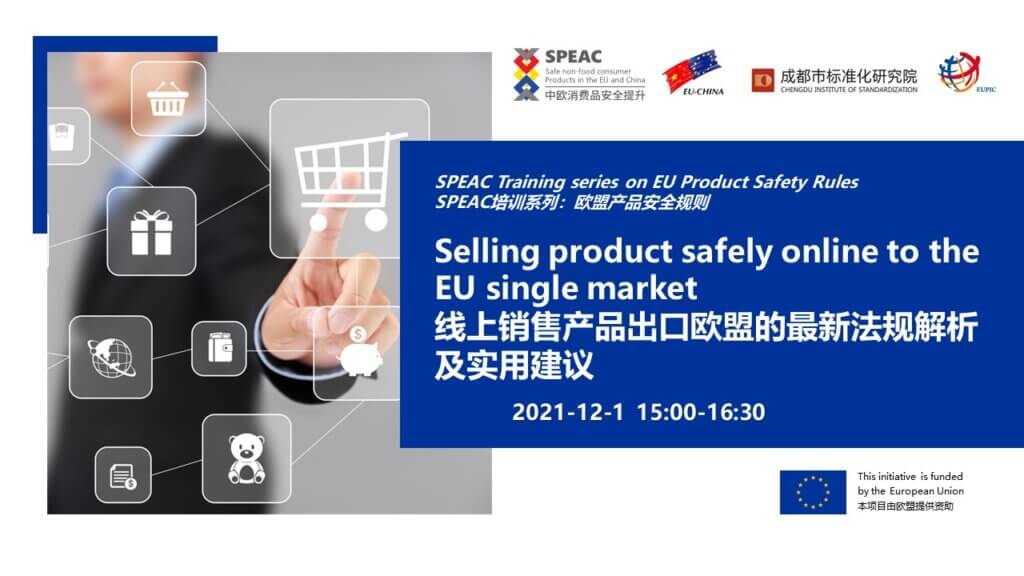 The EU-funded SPEAC project conducted the 29th EU product safety webinar on 1 December 2021. This seminar on "Selling product safely online to the EU single market" was held in cooperation with Chengdu Institute of Standardization and EU Project Innovation Centre. More than 300 participants from the manufacturers, exporters and online merchants who want to export to the EU, as well as service institutions such as market surveillance, inspection and testing companies, attended.
The webinar was moderated by SPEAC Team Leader, Dr. Gerhard Weihs, the training presentations were delivered by SPEAC key expert John LAWRANCE and SPEAC senior expert Torben RAHBEK. The following topics were covered:
Background and concerns to product safety and online selling
Rules affecting businesses selling online
Practical checks and tips for sellers
How is compliance with the rules ensured and encouraged
During the past years,especially under the impact of the current pandemic, selling online to Europe had been significantly increased, it added the likelihood of exporting defective products. The new EU law on market surveillance, which has come into force in July 2021, will have the greatest impact on online sales. This training session, by introducing the requirements of existing EU product safety rules and the new law as well as their relationship, aims to improve the understanding of selling safely to the EU, so as to reduce the dangerous products reaching the EU market and protect consumers. The SPEAC experts actively interacted with the audience. All suggestions and positive feedback from the audience will help the SPEAC project to provide more support to the field in the future.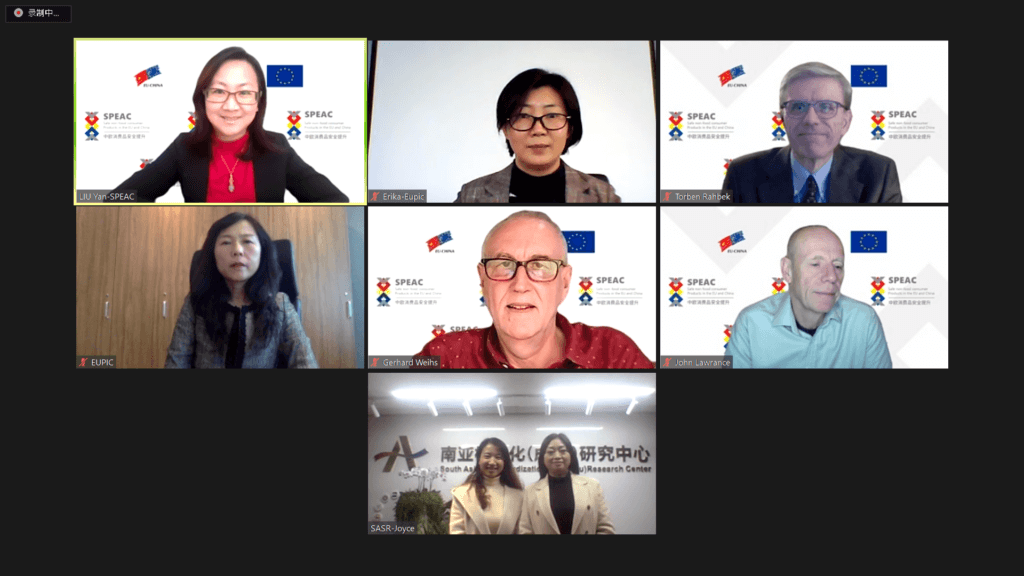 The recorded webinar can be streamed on the SPEAC website: www.speac-project.eu. More information, please visit the SPEAC website or follow the SPEAC WeChat Account.