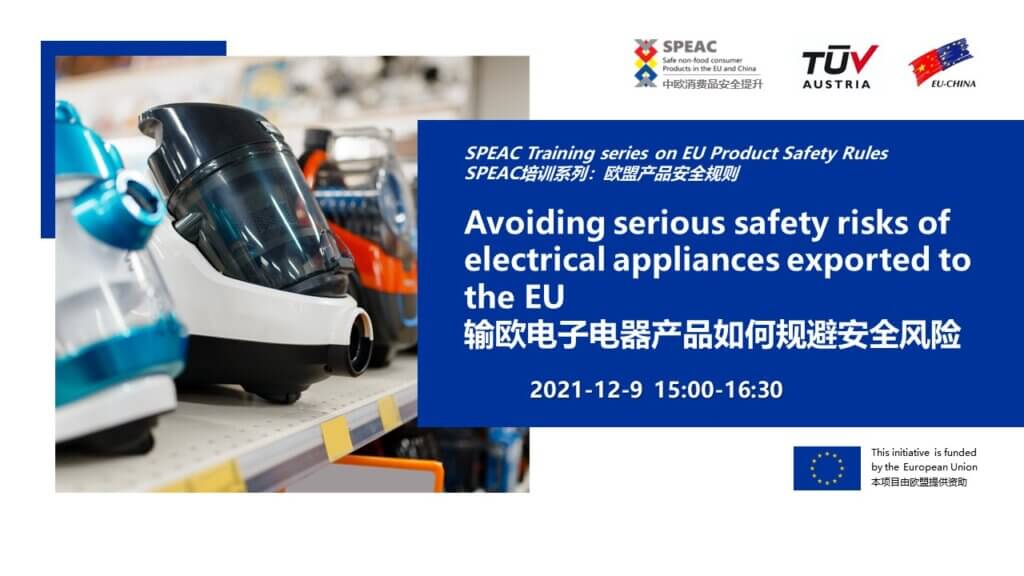 The EU-funded SPEAC project conducted the 30th EU product safety webinar on 9 December 2021 successfully. This seminar on "Avoiding Serious Safety Risks of Electrical Appliances Exported to the EU" was held in cooperation with TÜV Austria (Shanghai) Co., Ltd. More than 300 participants from the manufacturers, sellers and buyers of electrical articles, industry associations, testing and certification companies, market regulators, attended.
Unfortunately, every year, there are many different electrical products which are notified on the Safety Gate following the discovery of hazards and presenting a serious risk of injury. of which. About 70% of those notified electrical products are of Chinese origin. This training session focused on the most common electrical products in the EU market, e.g. small household appliances and hand-held power tools, introducing the application of risk assessment and management techniques in the manufacturing and supply of electrical consumer products. It also provided practical steps to manufacturers and traders to support them in producing and exporting safer electrical appliances.
The webinar was moderated by SPEAC Team Leader, Dr. Gerhard Weihs, Ivan HUANG, CEO of TÜV AUSTRIA (Shanghai) made opening remarks, the training presentations were delivered by SPEAC senior expert Torben RAHBEK and Richard SARGEANT. The experts also answered the questions from audiences.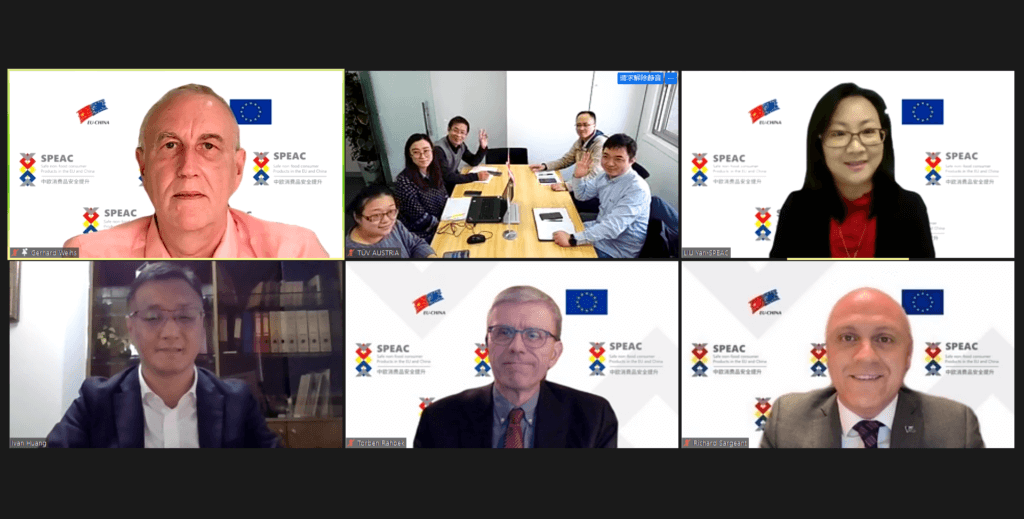 The recorded webinar can be streamed on the SPEAC website: www.speac-project.eu. More information, please visit the SPEAC website or follow the SPEAC WeChat Account.