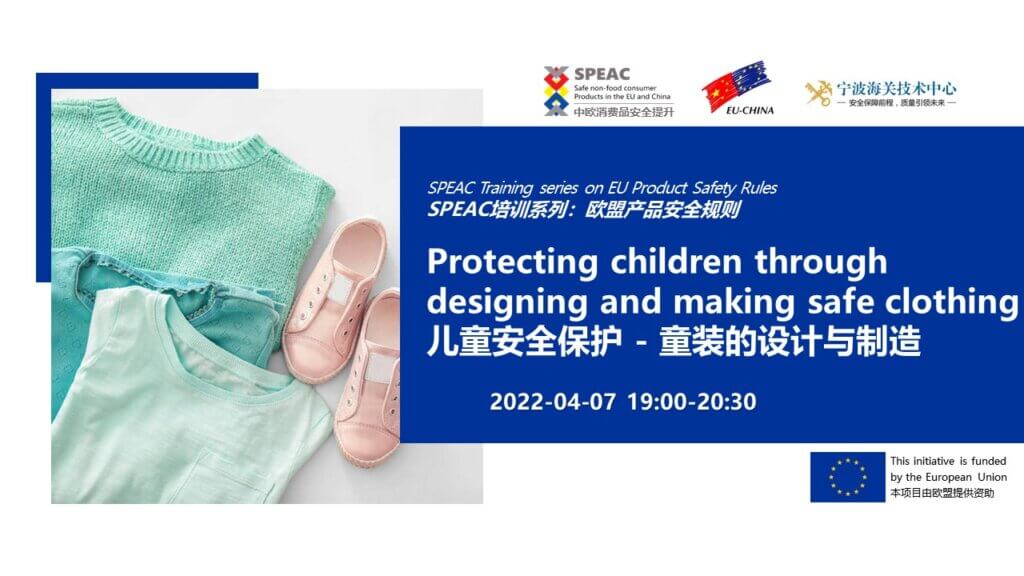 This seminar of the EU-funded SPEAC project on "Protecting children through designing and making safe clothing" was held in cooperation with Ningbo Customs District Technology Center on 7 April 2022. More than 400 participants, manufacturers and merchants, importers, online marketplaces, attended.
Childrenswear is the fastest-growing apparel segment worldwide, with more being sold now than men's and women's sectors. In order to both protect consumers and support complying businesses, the EU focuses on stopping dangerous children's clothing. However, unsafe children's clothes are identified in the EU single market every year, for the reasons such as flammability hazards or strangulation hazards caused by drawstrings, etc. These products were alerted by the Safety Gate, banned from circulation, or even recalled from the market.
This training session provided Safety Gate examples of unsafe children's clothing with common safety issues, as well as provided essential guidance on how such safety and other related problems can be avoided by adhering to EU product safety legislation and standards. To set the scene, the SPEAC experts emphasized the importance of consumer protection and product safety in the context of consumer rights in the EU.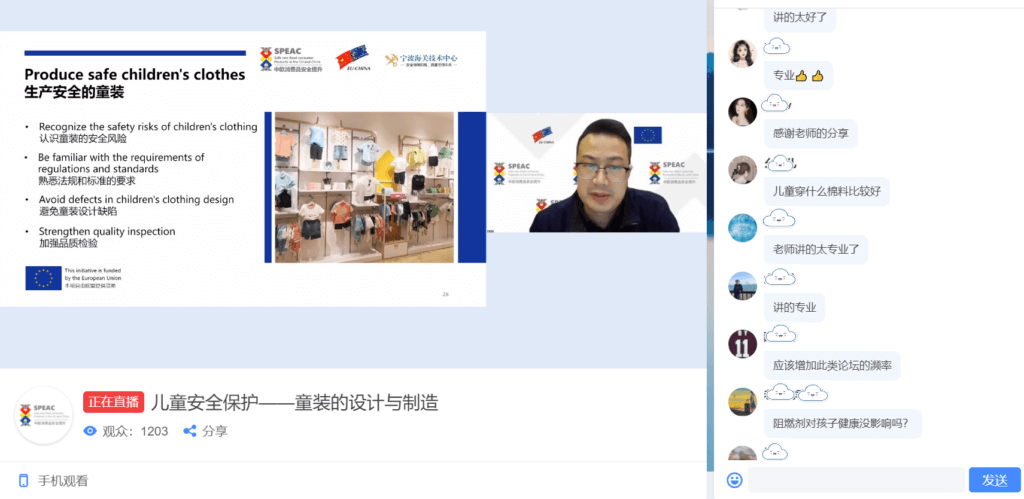 The webinar was moderated by SPEAC Team Leader, Dr. Gerhard Weihs, instructed technically by SPEAC key expert Mr. John LAWRANCE, the training presentation was delivered by SPEAC senior expert Richard SARGEANT and DENG Yun. The experts also answered the questions from audiences.
The recorded webinar can be streamed on the SPEAC website: www.speac-project.eu. More information, please visit the SPEAC website or follow the SPEAC WeChat Account.