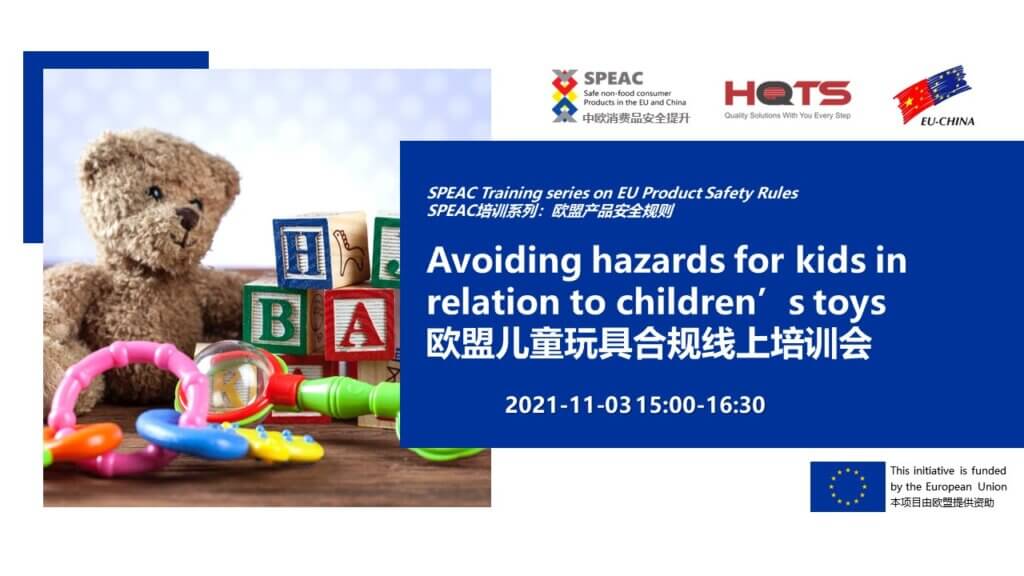 The EU-funded SPEAC project conducted the 26th product safety webinar on 3 November 2021. This seminar, titled as "Avoiding hazards for kids in relation to toys", was held in cooperation with HQTS group.
The 90-minutes online training was moderated by SPEAC Team Leader Gerhard Weihs. Sales Director for HQTS Group Mrs. Hazel Kwong delivered opening remarks. The Presentations by SPEAC senior experts Mr. Richard SARGEANT and Dr. Deng Yun covered:
The EU Safety Gate and alerts
CE Marking
The system of Directives and Standards
Conformity to EU Requirements
Practical examples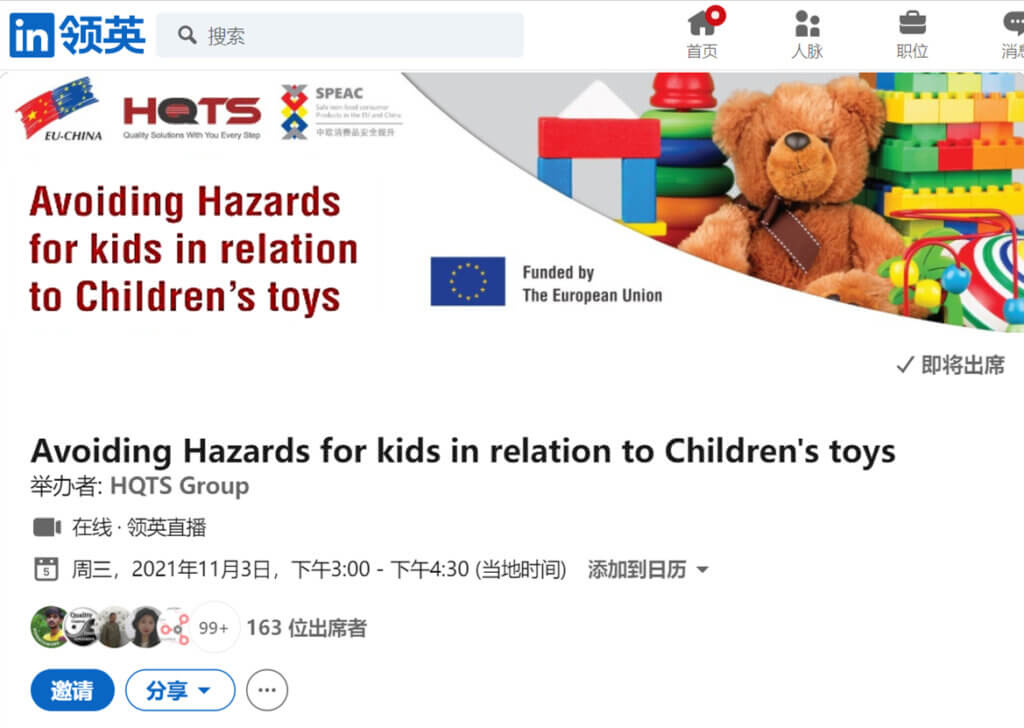 The webinar was live broadcasted on the platforms of Mudu, Yuguo, and Woyaoce.cn in Chinese, and for the 1st time on Zoom and LinkedIn in English. More than 800 participants from China and about 300 from South-East Asia attended who are manufactures, traders and e-commerce enterprises exporting children's toys to the EU. Experts from SPEAC and the European Commission answered dozens of questions raised by the audiences.
The recorded webinar can be streamed on the SPEAC website: www.speac-project.eu. More information, please visit the SPEAC website or follow the SPEAC WeChat Account.