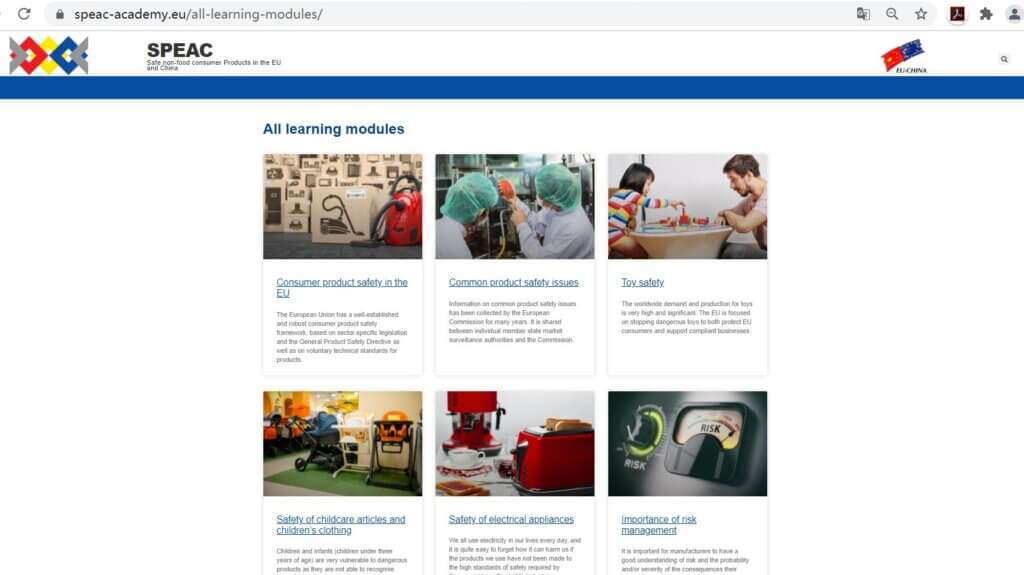 The SPEAC Academy, one of the most important products of SPEAC project, has been launched.
The SPEAC Academy is a web-based library of learning materials designed to help the business community supply safe products to the EU single market. The self-study modules on the Academy are designed to increase knowledge on EU product safety rules and provide practical guidance on avoiding serious safety failures. A wide range of subjects are covered, and specific materials are also included in relation to toys, electrical appliances, and childcare products, as well as the key process by the enterprises, and selling online to the EU. Users can select the subjects that they would like to learn more about.
Each module provides learning materials including short educational videos, background information documents and additional links for the user. The users can also watch case studies, access frequently asked questions (FAQ) and test their knowledge on each subject area.
The SPEAC Academy is available both in English and Chinese. More information, please visit the SPEAC Academy: www.speac-academy.eu or follow the SPEAC WeChat Account.