Amazon China organized a webinar on EU Goods Package & Extended Producer Responsibility (EPR) in cooperation with the EU funded SPEAC project, the China Association for Consumer Products Quality and Safety Promotion, and Zhejiang Institute of Standardization. Ms. Orsolya CSORBA, counsellor at the Delegation of the European Union to China, and SPEAC team leader Dr. Gerhard WEIHS delivered opening remarks. About 300 participants, mainly manufacturers and online sellers attended the live webinar on 29 June 2022.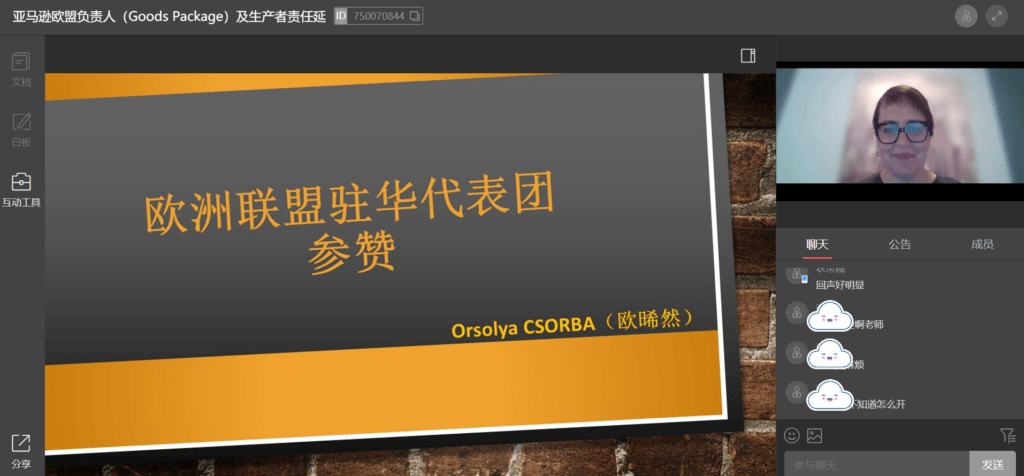 The EU Goods Package rules have been in force for one year. The EPR rule, extends the producer's responsibility throughout the product's life cycle to reduce its environmental impact. These requirements will significantly impact cross-border EU sales, especially online sales. The specific rules and related product safety requirements were presented by SPEAC experts Dr. LIU Kaiming and Dr. DENG Yun.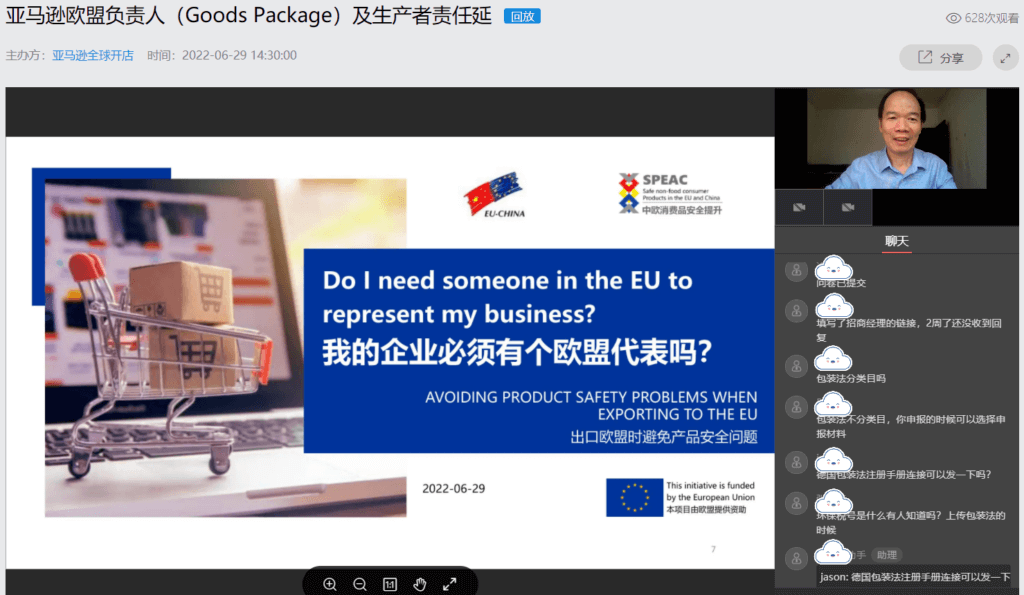 The recorded webinar can be streamed on the SPEAC website: www.speac-project.eu. More information, please visit the SPEAC website or follow the SPEAC WeChat Account.