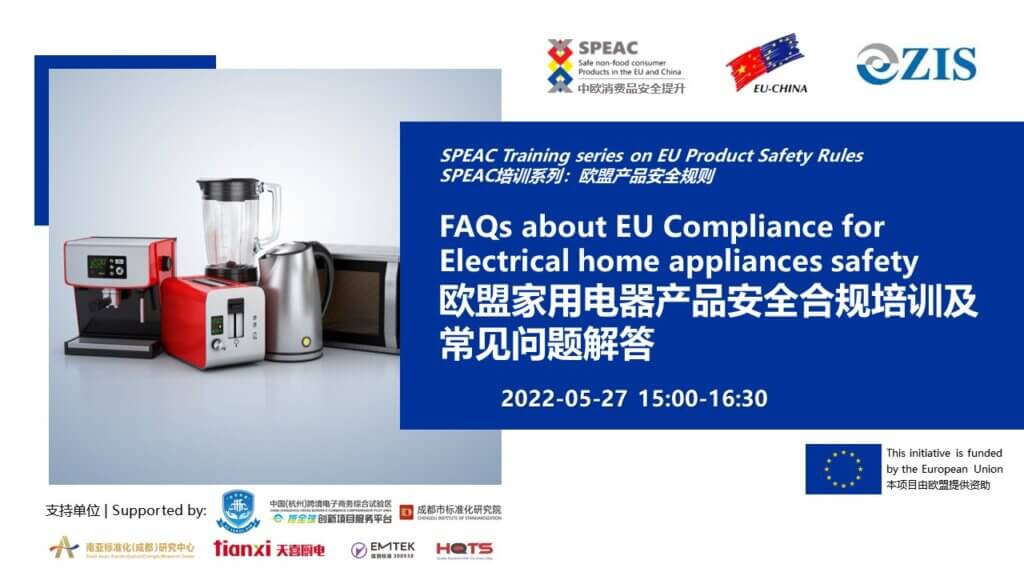 The webinar of the EU-funded SPEAC project on "FAQs about EU Compliance for Electrical home appliances safety" was held in cooperation with Zhejiang Institute of Standardization on 27 May 2022. 130,000+ participants, electrical home appliances manufacturers and associated services, as well as consumers viewed through Xiaoetong and the Xinhuanet Zhejiang Channel.
Electrical appliances and equipment have been the 3rd most frequently alerted product category on the EU Safety Gate in 2021.The safety of such products is also receiving increasing attention in China. The webinar outlined the EU framework on product safety and consumer rights, introduced applicable directives and standards, addressed frequently asked questions and provided many practical tips.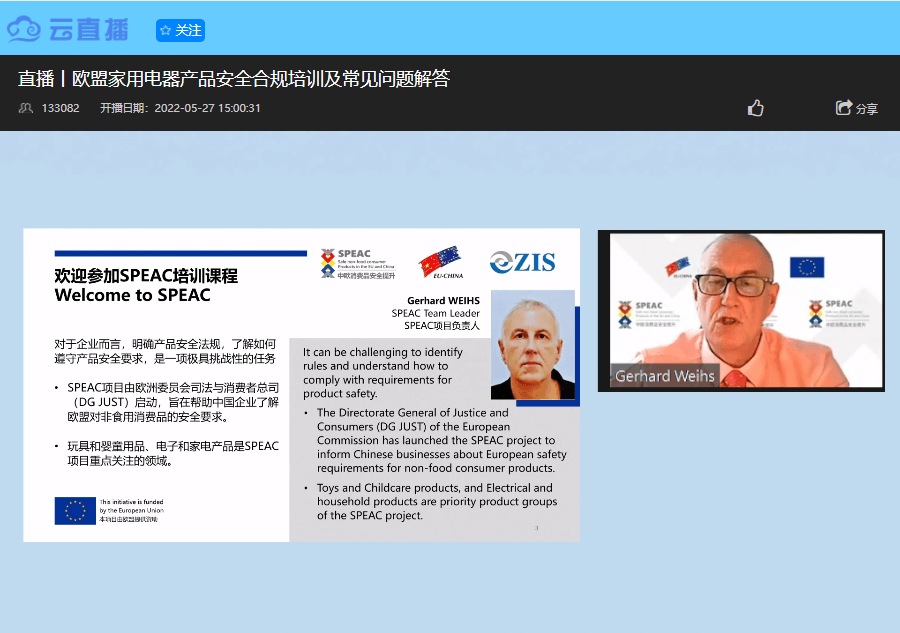 The 90-minutes online training was moderated by SPEAC Team Leader Dr. Gerhard Weihs, ZIS Vice President Mrs. SUN Yahe delivered the opening remarks. The SPEAC key expert Mr. John LAWRANCE, senior Product Safety experts Mr. Torben Rahbek and Mark Gardinar delivered the training presentation and answered dozens of questions raised by the audiences. The recorded webinar can be streamed on the SPEAC website: www.speac-project.eu.
So far, the SPEAC project has conducted more than 40 training events in China with institutional partners and online marketplaces , with approximately 600,000 viewers in total.
More information, please visit the SPEAC website or follow the SPEAC WeChat Account.