This sixth webinar with the CHINA TOYS & JUVENILE PRODUCTS ASSOCIATION (CTJPA), which is the only nationwide industry association of this sector in China, was conducted on 13 May 2021. Presentations were delivered by SPEAC senior experts John Lawrance and Richard Sargeant, who answered many questions raised by the audiences. Moderation was provided by SPEAC Team Leader Gerhard Weihs.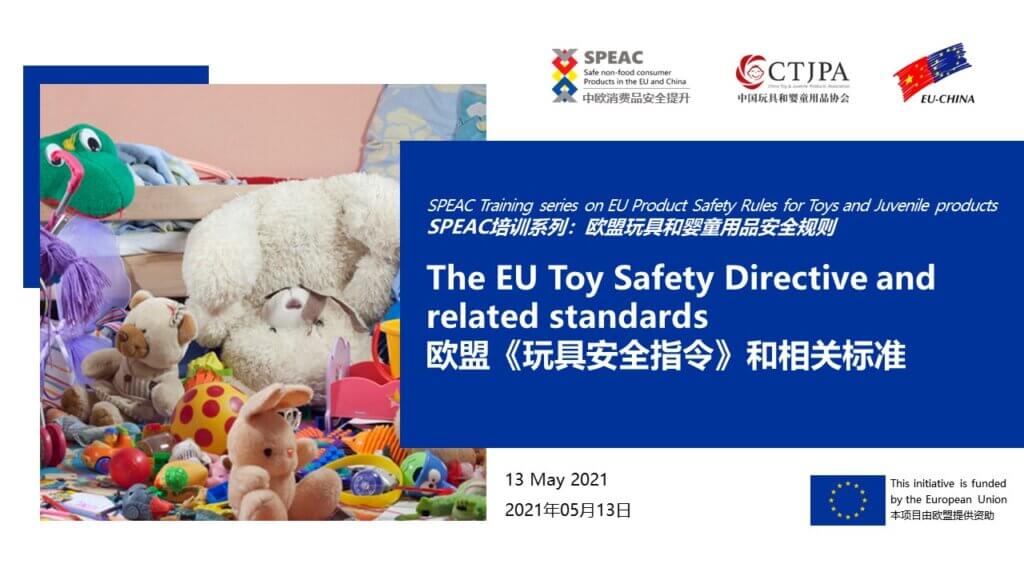 With a start from Examples of dangerous toys alerted on the EU Safety Gate website, the webinar covered the following topics:
The system of Directives and Standards
An overview of the EU Toys Safety Directive
Technical standards for toy safety
The target groups were manufacturers of toys across China. 254 participants attended the event.
The 60-minutes online training was broadcasted in ZOOM connected to XIAOETONG and simultaneously interpreted. The webinar was also attended by DG GROW. The recorded webinar can be streamed on: www.speac-project.eu.