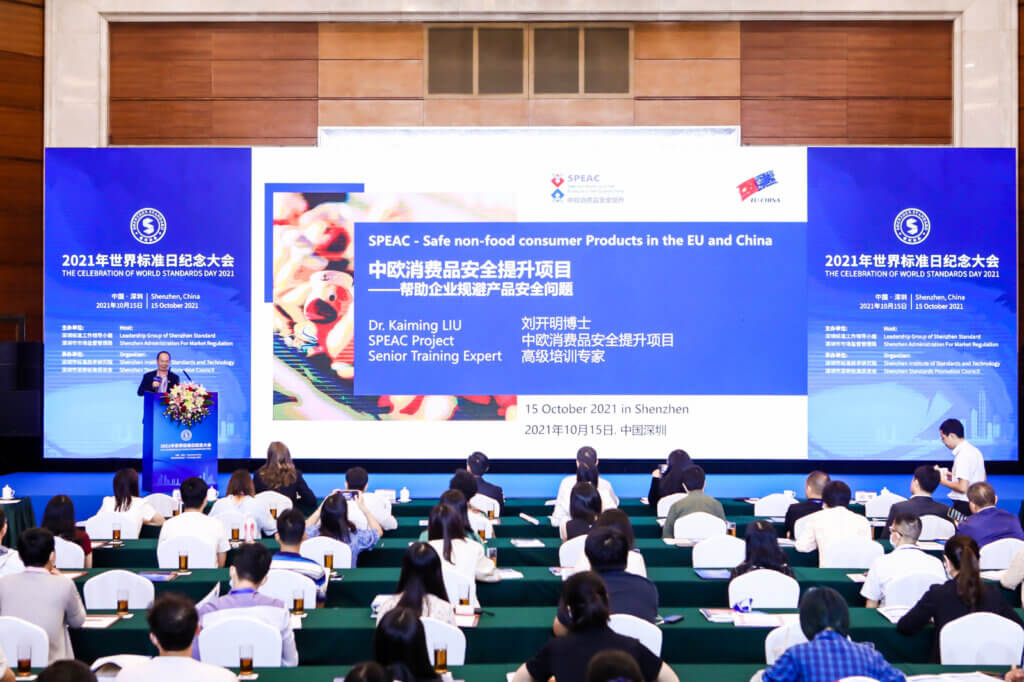 SPEAC key expert Dr. LIU Kaiming made a short presentation about the SPEAC project and its available and upcoming training materials at the Celebration of World Standards Day 2021 on 15 October 2021. The conference was co-organized by the Shenzhen Institute of Standards and Technology and the Shenzhen Standards Promotion Council.
More than 300 participants from manufacturers, industrial associations, governmental agencies, academic institutions, media, attended the conference.
For further information, please visit the SPEAC website: www.speac-project.eu or follow the SPEAC WeChat Account.