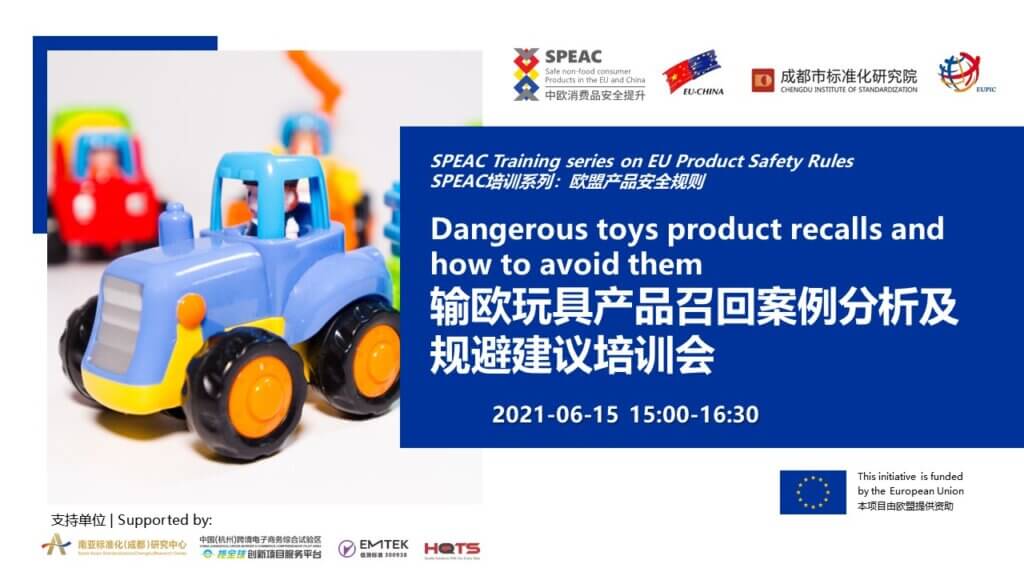 This seminar of the EU-funded SPEAC project on "Dangerous toy product recalls and how to avoid them" was held in cooperation with the Chengdu Institute of Standardization and the EU Project Innovation Centre on 15 June 2022. About 350 participants, mainly toy manufacturers, traders, online sellers and related service companies and institutions attended.
Toys have been the second most frequently alerted product category on the EU Safety Gate in 2021. This training session analyzed recall examples of dangerous toy products and the most frequent risks posed by these products. The SPEAC experts explained recalls and other types of corrective measures, and provided practical tips to ensure product safety.
The 90-minutes online training was moderated by SPEAC Team Leader Dr. Gerhard Weihs, opening remarks was addressed by President of EU Project Innovation Centre Mrs. Segree DAI. SPEAC key expert Mr. John LAWRANCE and SPEAC senior product safety experts Mrs. Geraldine COSH and Mr. Richard SARGEANT delivered the training presentation. Experts from SPEAC and the European Commission answered dozens of questions raised by the audiences.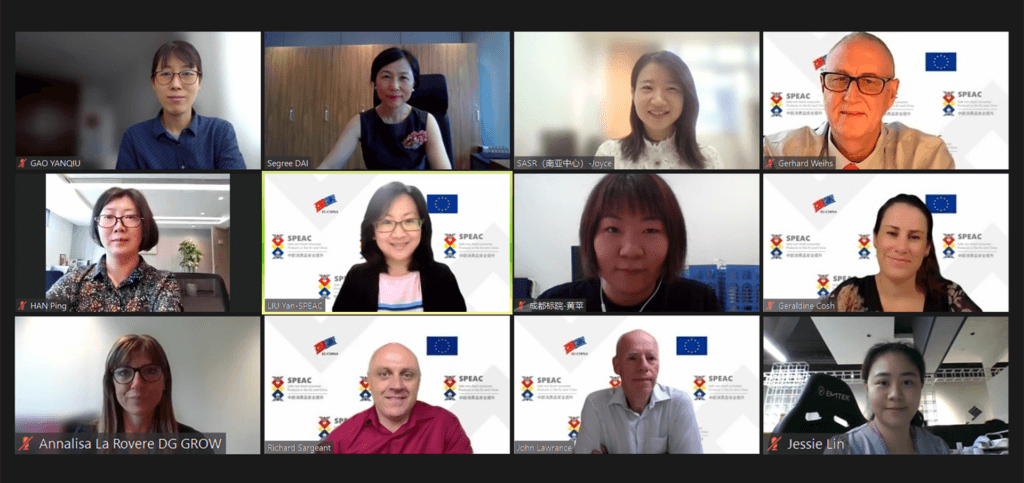 The recorded webinar can be streamed on the SPEAC website: www.speac-project.eu. More information, please visit the SPEAC website or follow the SPEAC WeChat Account.