The SPEAC Event Calendar was launched on the SPEAC website, where you can learn the SPEAC activity arrangements for the next months.
Most of the planned SPEAC activities are webinars on Toys and Juvenile products, as well as Electrical Household products. You may find from the calendar that 9 webinars have been scheduled in the following 4 months. The calendar will be updated periodically with new partners involved and more webinars scheduled.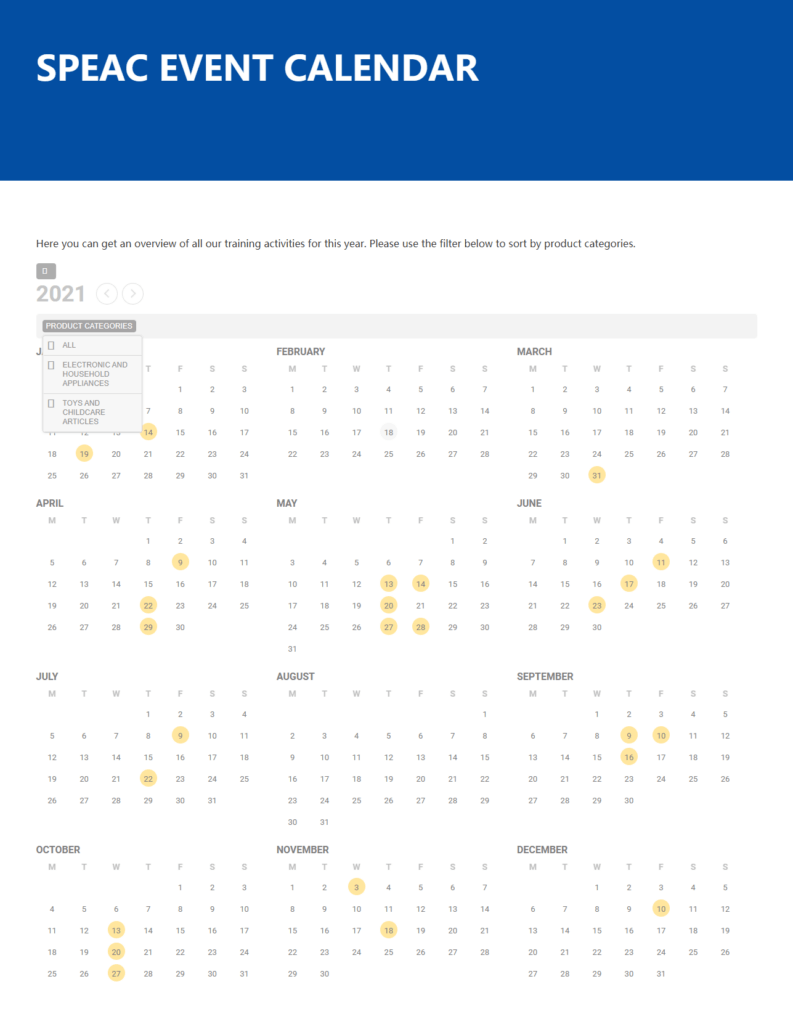 If you are interested in the upcoming SPEAC webinars, please visit the SPEAC Event Calendar on SPEAC website: www.speac-project.eu.