In cooperation with the IMPAQ Testing Technology Co., Ltd (IMPAQ), this webinar was conducted on 23 June 2021. A welcome video of EU Commissioner Didier Reynders was shown plus opening remarks by IMPAQ general manager Mrs. Raelene Kong. Moderation was provided by SPEAC Team Leader Gerhard Weihs.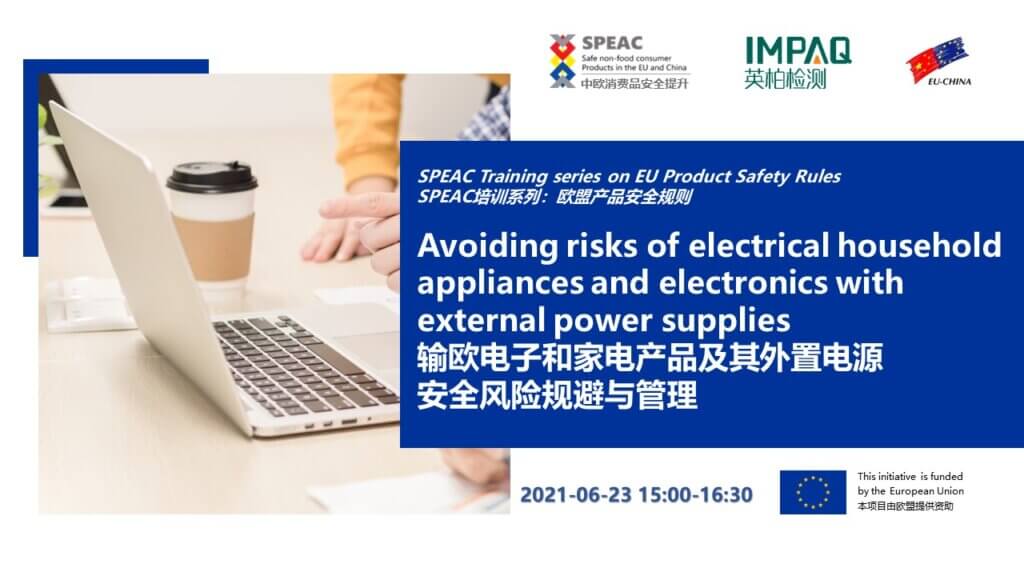 The presentations by SPEAC senior experts Torben Rahbek and Mark Gardiner covered the following topics:
Safety problems found with electrical products and external power supplies in the EU
Product safety risk management
Product safety rules architecture
The NEW EU legislation on online sales
The target groups were manufacturers and testing and inspection companies related to electrical products. 563 participants attended the live event online.
The 90-minutes online training was broadcasted in ZOOM connected to MUDU and simultaneously interpreted. The webinar was also attended by EU DG JUST and DG GROW. The recorded webinar can be streamed on: www.speac-project.eu.