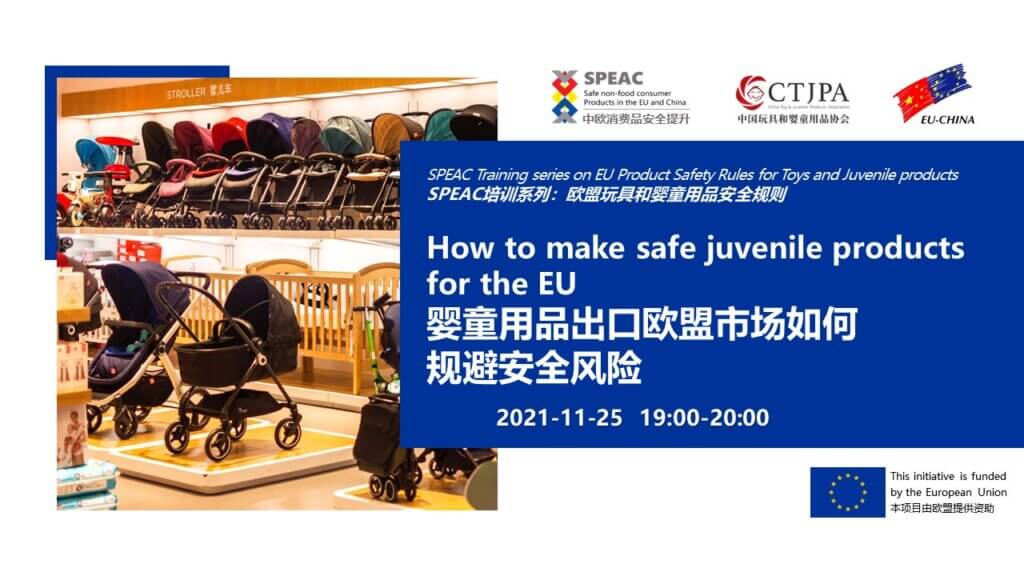 Conducted on 25 November 2021, the tenth webinar with China Toys and Juvenile Products Association focused on How to make safe juvenile products for the EU. 262 participants from juvenile product manufacturers, exporters and online merchants who export to the EU, inspection and testing companies, attended.
The webinar was moderated by SPEAC Team Leader, Dr. Gerhard Weihs, instructed technically by SPEAC key expert Mr. John LAWRANCE, the training presentation was delivered by SPEAC senior experts Mrs. Geraldine COSH and Mr. Richard SARGEANT, who also answered the questions from audiences.
The following topics were covered:
Case study on Safety Gate examples
GPSD and standards
Practical steps to take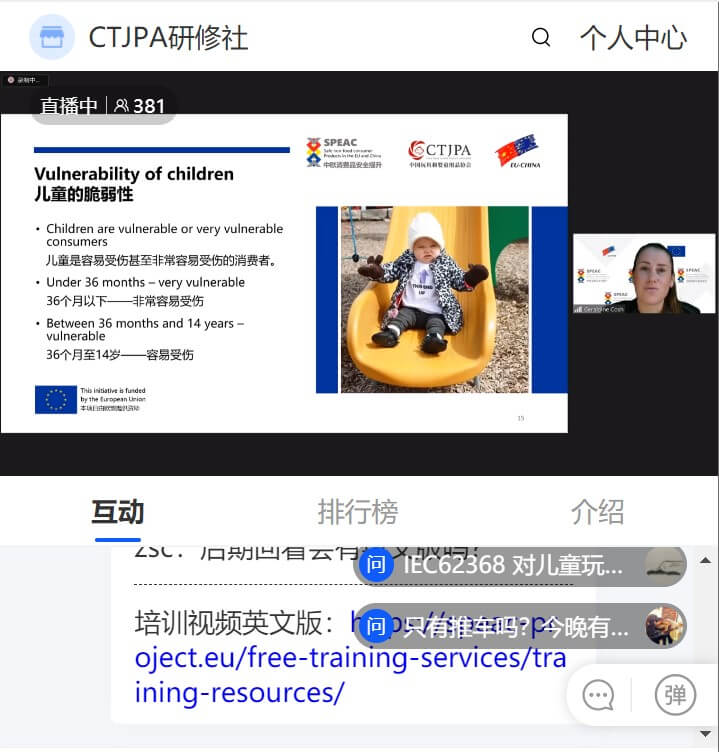 The product safety is particularly important for babies as the most vulnerable group of consumers. It cannot be ignored that unsafe baby care articles are causing every year deaths and serious injuries. Our training sessions aim to raise the awareness of product safety among manufacturers and sellers, provide essential and practical advice to avoid product safety incidents and that babies will be better protected through our initiative. Safety of products, especially products for babies and children, is also receiving increasing attention in China. Last webinar with this topic was live broadcasted through Xinhuanet and attracted more than 120,000 viewers in China, including professional participants and general public such as consumers.
The recorded webinar can be streamed on the SPEAC website: www.speac-project.eu. More information, please visit the SPEAC website or follow the SPEAC WeChat Account.