Conducted on 19 November 2021, the fifth webinar with the Zhejiang Institute of Standardization (ZIS) focused on Baby care articles risk management. The 90-minutes online training was simultaneously interpreted and broadcasted from ZOOM to XIAOETONG and XINHUA Net, more than 127,000 participants followed this live webinar. Till now, the total viewership of 27 SPEAC webinars exceeded 400,000.
The event was moderated by SPEAC Team Leader Gerhard Weihs. Vice President of ZIS Madame SUN Yahe delivered an opening speech. the training was delivered by SPEAC key expert John Lawrance and SPEAC senior experts Mrs. Geraldine COSH, who also answered the questions from audiences.
The following topics were covered:
EU Product examples
Accident data
Risk management
Safety obligations
Practical solutions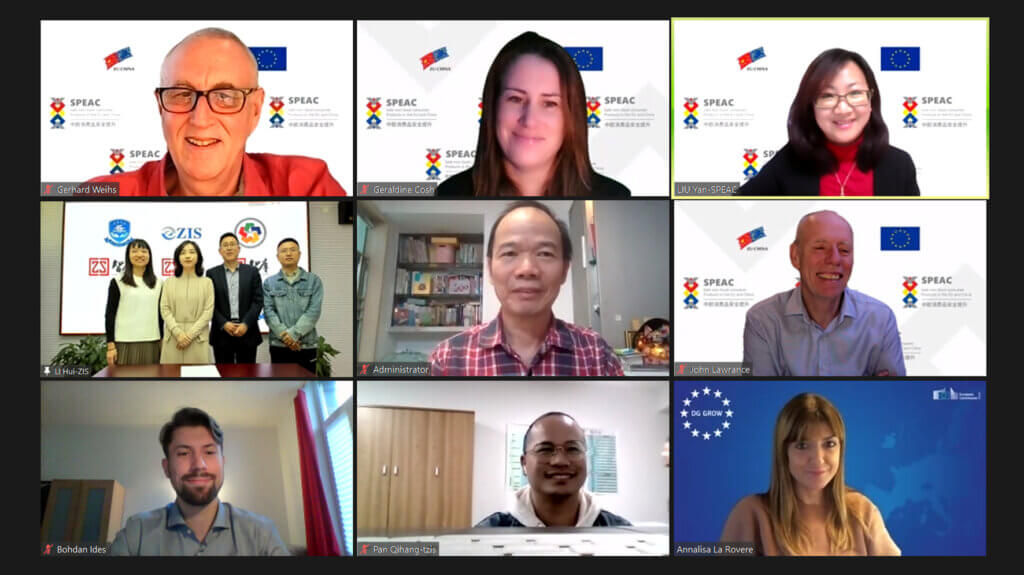 The recorded webinar can be streamed on the SPEAC website: www.speac-project.eu. More information, please visit the SPEAC website or follow the SPEAC WeChat Account.